Nintendo on expanding access to its IP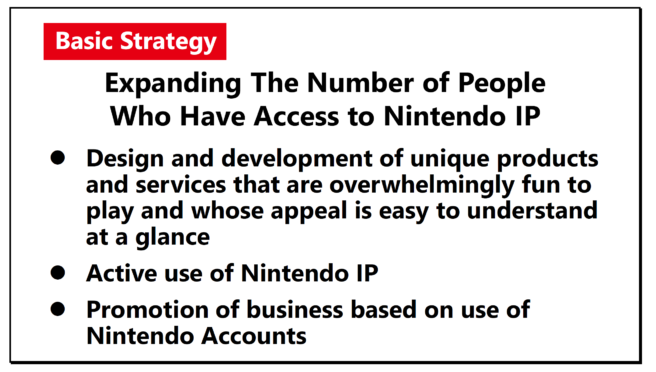 This information comes from Nintendo president Shuntaro Furukawa…
We are continuously pursuing our basic strategy of expanding the number of people who have access to Nintendo IP.

Toward that end, first, we will continue to pursue the design and development of unique products and services that are overwhelmingly fun to play and whose appeal is easy to understand at a glance. This serves as an engine for Nintendo's growth and boosts our value as a company. Second, we will continue active use of Nintendo IP. We aim to broaden the genre and scale of Nintendo's involvement in entertainment through the use of smart devices and other kinds of entertainment besides games.

Third, we aim to create long-term relationships with consumers through initiatives to promote the business based on the use of Nintendo Account. These three points, while emphasized differently in the different areas of our business, are considered guideposts for how Nintendo should proceed.
Leave a Reply