Nintendo on original Switch owners purchasing the Switch Lite, increasing demand for the system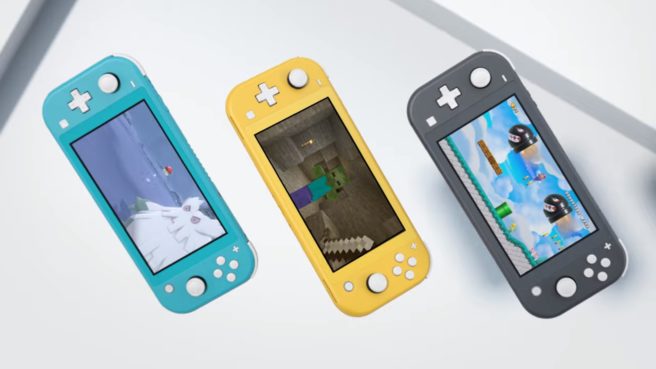 This information comes from the Q&A portion of Nintendo's latest financial results briefing…
Now that the holiday season is over, what changes have there been to the ratio of consumers who purchased Nintendo Switch Lite as their second system in the Nintendo Switch family? Is the overall Nintendo Switch user base expanding favorably?

Shuntaro Furukawa (Representative Director and President):

At the six months financial results briefing, we noted that the percentage of consumers who purchased Nintendo Switch Lite as their second Nintendo Switch system was 43%. As of now, with the holiday season behind us, that ratio is around 30%. As mentioned in the presentation earlier, our flagship Nintendo Switch continues to have strong momentum, and sales of Nintendo Switch Lite are only adding to that. One reason for this, besides the demand for a second system, has been the newest additions to the Pokémon series. A trend we've seen among consumers who've previously played Pokémon titles on handheld systems is that some are choosing to buy the Nintendo Switch Lite dedicated handheld system. We've also confirmed that women account for a high percentage of consumers who are choosing to purchase Nintendo Switch Lite as their first system in the Nintendo Switch family. For these reasons, we are seeing that the launch of Nintendo Switch Lite is expanding the user base.

And looking at the Nintendo Switch family as a whole, the release of software like Ring Fit Adventure is likewise helping us reach female consumers and a wider range of age groups. That said, I believe there are still opportunities to increase the specific demand for Nintendo Switch Lite. The task going forward is to figure out where those opportunities lie, and how we can engage with consumers so that even more can experience and purchase Nintendo Switch Lite.
Leave a Reply