Nintendo partners with SONIC, America's drive-in to add some Mario & Luigi fun to kids meals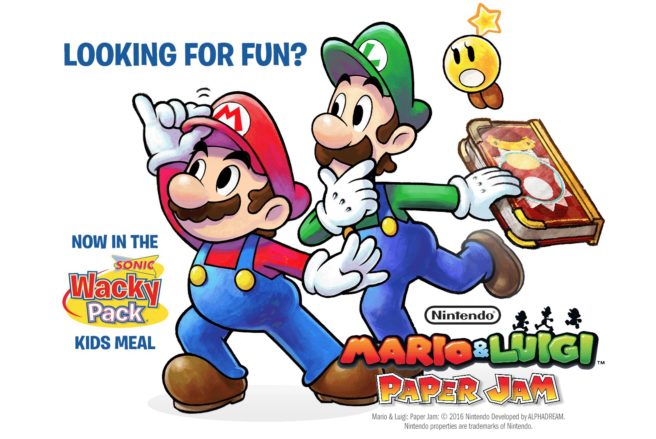 Nintendo has partnered with SONIC for a new promotion. Those who order a Wacky Pack at a Drive-In between April 19 and June 30 will receive a colorful toy based on Mario & Luigi: Paper Jam.
Five toys in total are up for grabs, and each one plays differently. There's one shaped like Mario racing across the room on wheels whereas another has Paper Mario and Luigi spinning around like a top. Nintendo has also prepared two toys that resemble the folded-up paper look of the papercraft battles featured in the game.
Here's a look at the various toys:

Source: Nintendo PR
Leave a Reply