Nintendo releasing collector's edition for Famicom Detective Club in Japan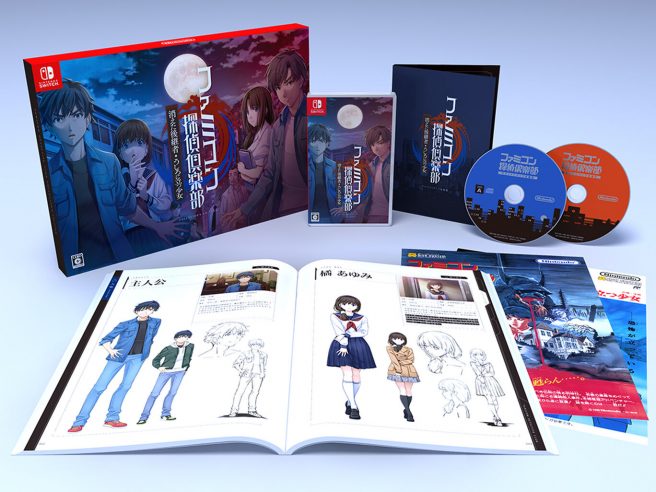 Nintendo has something special lined up for Famicom Detective Club in Japan. The two games will be offered as part of a new collector's edition when it launches later this year.
The Famicom Detective Club Collector's Edition includes both games on a single cartridge, an art book featuring character and concept art, two reprints of promotional flyers from the game's original release, and a 75-song official soundtrack that includes songs from Famicom version of the game. Pricing is set at 9,980 yen.
We do have to caution that if you have any plans of importing, you'll probably want to have a good understanding of Japanese. Many Switch releases tend to support multiple languages, but English support will not be included for Famicom Detective Club in Japan. You'll instead want to stick with the official North American or European versions, though Nintendo has not announced any plans for a collector's edition in the west at this time.
Famicom Detective Club launches on May 14.
Leave a Reply