Nintendo says Switch owners can expect more support from Activision, Take-Two, and other third-parties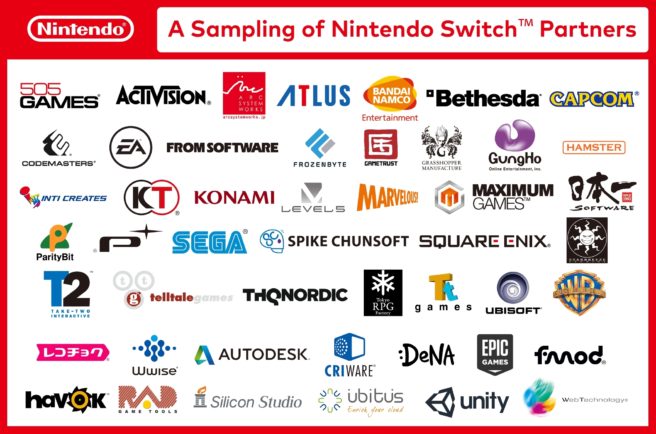 Nintendo shared some big news about Switch earlier today. With over 4.8 million units sold in 10 months, it has become the fastest-selling home gaming system of all time, outpacing the Wii.
In its announcement, Nintendo included an interesting note that might be worth bringing up specifically. The company said: "Fans can also expect continued support from major publishers such as EA, Activision, Ubisoft, Capcom, SEGA, Take 2 and Bethesda, plus a growing catalog of quality content from indie developers."
EA is publishing Fe on Switch soon, but it's possible that they could bring more games to the console – like this year's FIFA. Ubisoft hasn't announced anything new as of late, but Steep is apparently still happening. Capcom has quite a bit on the way between Mega Man 11, past Mega Man releases, and the Street Fighter 30th Anniversary Collection. SEGA has at least Valkyria Chronicles 4 planned. Take-Two could bring more NBA 2K and WWE 2K titles to Switch, with perhaps more from its subsidiary Rockstar. Bethesda has Wolfenstein II in the pipeline. Actvision is the main mystery here, as the company has been absent since launching Skylanders Imaginators nearly a year ago.
Source: Nintendo PR
Leave a Reply