Nintendo sees favorable social media buzz during E3 2017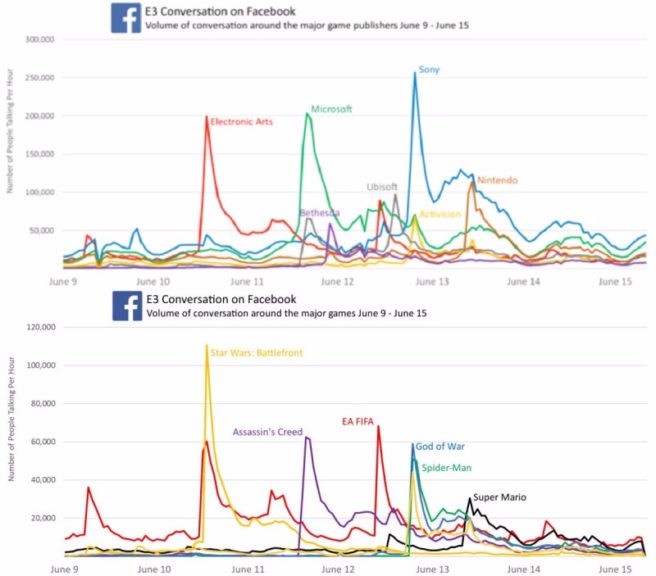 Social media data analytics firm Taykey has offered up new data about social media activity during E3. For Nintendo, there's quite a bit of good news.
Taykey says that the online conversation volume generated from the Nintendo Spotlight: E3 2017 video presentation was 108 percent more than Xbox. 51 percent of all online conversations surrounding Nintendo reflected positive feedback as well compared to Xbox's 58 percent. This can be attributed to the fan-favorite announcements Nintendo made and showed, including Metroid Prime 4.
Taykey further adds in its report that Xbox One X was received more positively than the Nintendo Switch by the E3 audience. The Xbox One X was mentioned only 1 percent more than Switch during E3, but 57 percent of the conversations Microsoft's console were positive compared to Switch's 45 percent.
Finally, Facebook noted that 17 million people were talking about E3 and the major game titles and brands associated with the show since June 9. Users wracked up 41 million posts, likes and comments. Super Mario Odyssey was among the most talked about games at E3 this year.
Leave a Reply