Nintendo Switch Online app installed by roughly 17% of system owners so far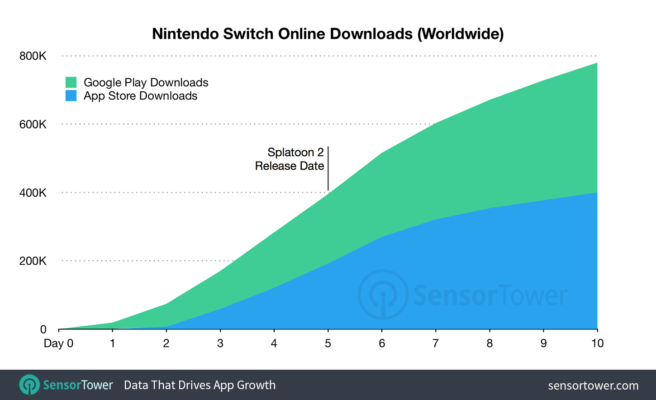 The Nintendo Switch Online app debuted with Splatoon 2 last week. Having been out for several days now, Sensor Tower provides early installation data.
Sensor Tower Store Intelligence estimates that Nintendo Switch Online was installed roughly 780,000 times worldwide. That amounts to about 17 percent of all Switch owners.
On iOS, it was installed approximately 400,000 times. For Android, the number comes in at about 380,000.
Sensor Tower adds that there was an initial surge in downloads in the U.S. and Japan. After this, the app saw a more rapid decline in new installs for the U.S. in subsequent days. Nintendo Switch Online has been available for ten days in total.
Unfortunately for Nintendo, the Nintendo Switch Online app has not been well-received thus far – at least in the U.S. It has 72 percent negative reviews, whereas only 28 percent are positive in their sentiment. The page listing has an overall rating of just two stars.
One bright spot is in Japan. 77 percent of users rated the app positively, as opposed to just 23 percent negative. It has an average four star rating in Japan.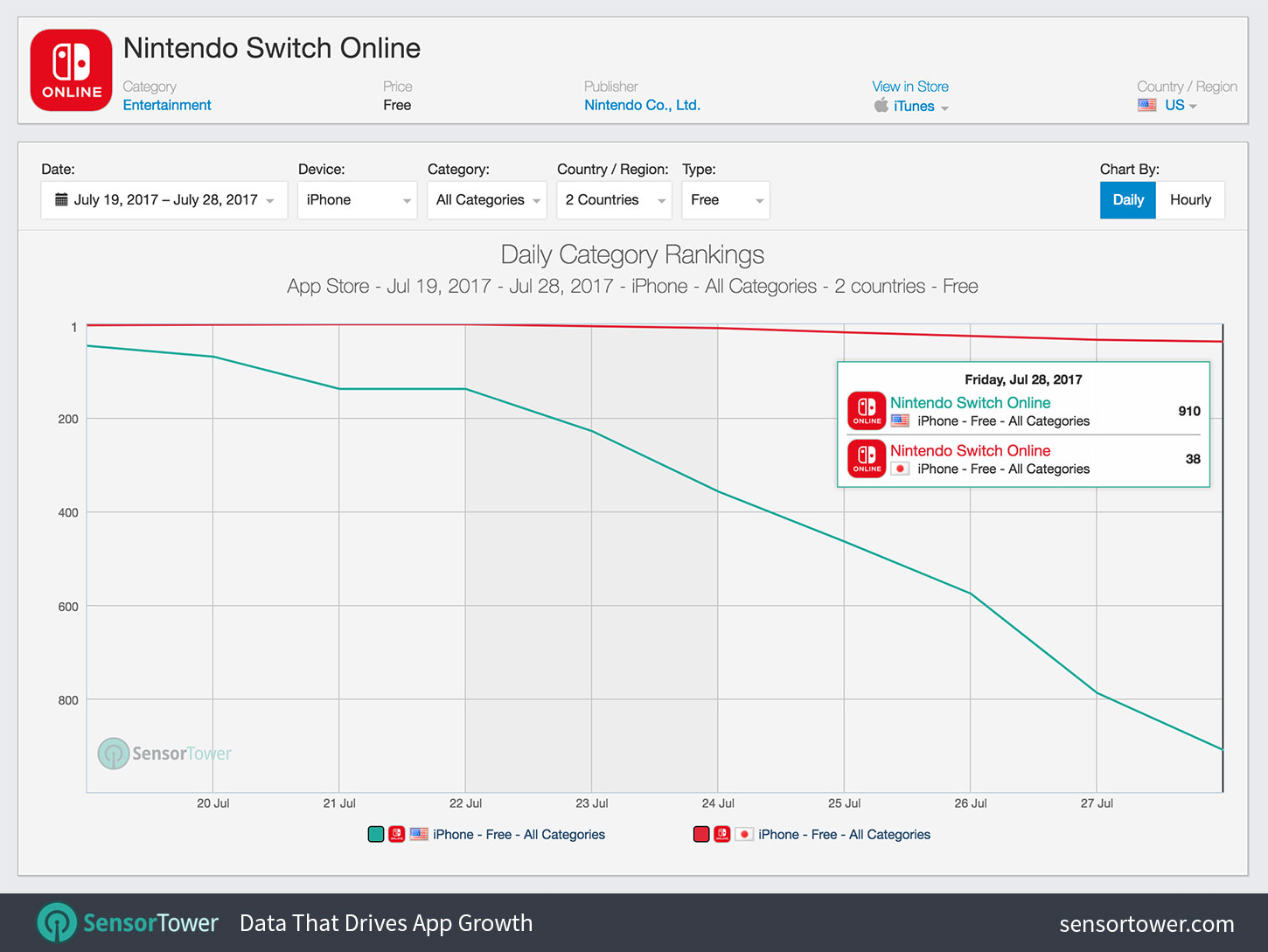 Leave a Reply