No DLC plans for Teenage Mutant Ninja Turtles: Shredder's Revenge, but never say never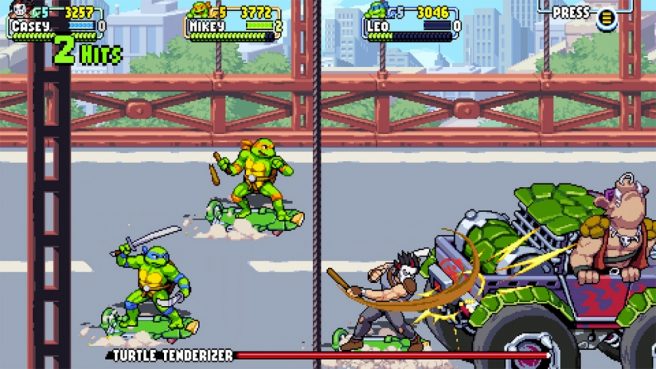 The team behind Teenage Mutant Ninja Turtles: Shredder's Revenge has indicated that there aren't any plans for DLC at the moment, but won't rule out the idea entirely.
News first came about with comments made by narrative designer Yannick Belzil during this week's episode of Xbox Expansion Pass. Belzil started out by taking about alternate costumers weren't considered during primary development given the amount of work required for animations.
He noted:
"For alternate costumes, it really was not thought of during production because we're very proud of our animations, and the animations are really detailed, and they're filled with character. They're really animated with minute details, which means that making them takes a long time."

I always thought that it'd be cool if the Turtles could be in trench coats and hats the way they were incognito in the old cartoons. But again, that would take a whole lot of time, and especially with our animators – like, they'd want the trench coat to be flowing, and you'd want it to be dynamic."
Belzil went on to say that team would be more likely to "work on a newer playable character rather than create an alternate skin."
The story doesn't stop there, however. Dotemu CEO Cyrille Imbert weighed in on Twitter, and said Teenage Mutant Ninja Turtles: Shredder's Revenge won't be seeing alternative costumes at launch and there aren't plans for DLC currently, but future content isn't being ruled out entirely.

https://twitter.com/CyrilleImbert/status/1536988250937729025

Teenage Mutant Ninja Turtles: Shredder's Revenge will be available for Switch on June 16, 2022.
Leave a Reply