NPD: Switch ended up with more games in 2019 than PS4 and Xbox One combined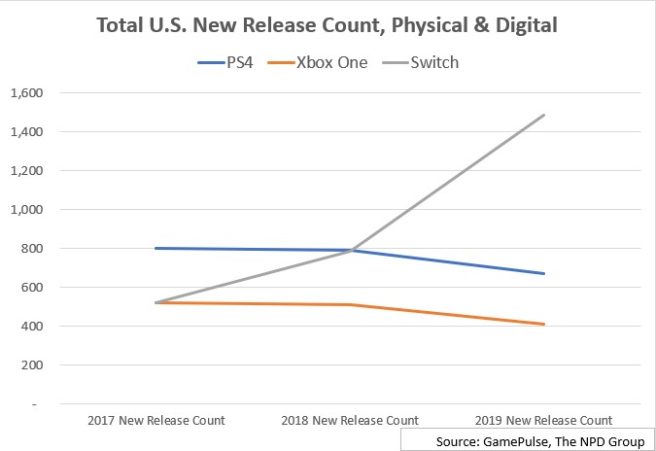 Whereas Wii U struggled to get new games throughout its lifecycle, the situation has been much different for Switch. New games continue to lands on the system every day. That's particularly evident in the weekly Nintendo Download report, where it's not uncommon to see over a dozen new releases.
According to the NPD's Mat Piscatella, the company tracked more than 1,480 new releases on Switch in the United States in 2019. That stacks up favorably to other consoles, as it's actually over 400 more than the PS4 and Xbox One combined.
Piscatella also compared the situation to another successful Nintendo console – that being the Wii. Here's a chart showing how the first three calendar years of Switch and Wii stack up against each other: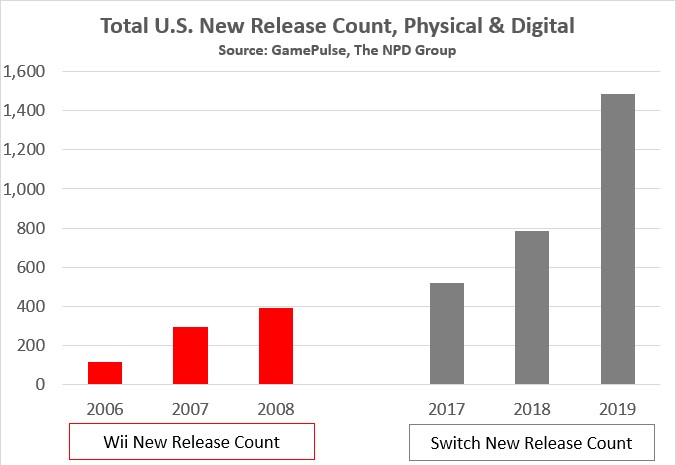 Leave a Reply