Oceanhorn: Monster of Uncharted Seas officially coming to Switch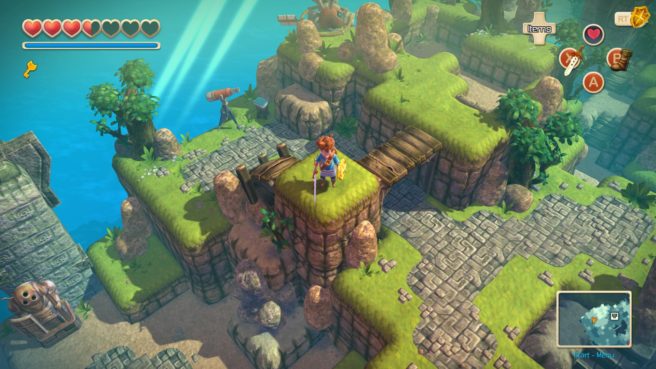 FDG Entertainment teased two games for Switch last October. The first is Monster Boy and the Cursed Kingdom. The second was thought to be Oceanhorn: Monster of Uncharted Seas.
On Twitter, FDG Entertainment confirms that Oceanhorn is indeed its second Switch game. It should launch before the end of the year.
FDG's tweet reads:
@JeGeekJePlay Yes, Oceanhorn will head to #NintendoSwitch later this year. Will run beautifully on the powerful Switch.

— FDG Entertainment (@FDG_Games) January 29, 2017
It was previously mentioned that FDG's two Switch games were planned for the first half of 2017. Hopefully that's still the case.
Thanks to JeGeekJePlay for the tip.
Leave a Reply