Rumor: Oddworld: Soulstorm planned for Switch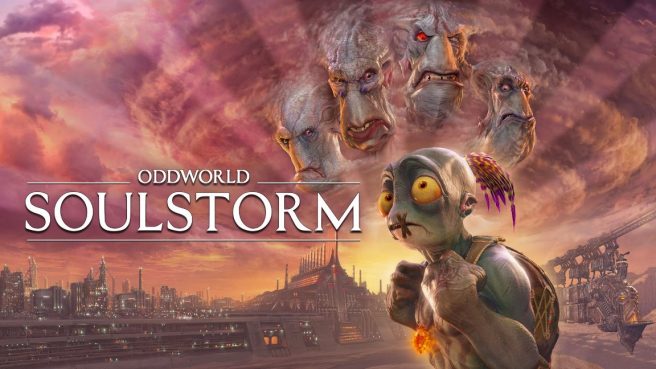 Will we be seeing Oddworld: Soulstorm on Switch? A new store listing has been discovered, suggesting that an announcement will be happening in the future.
Dutch retailer Nedgame has put up a couple of pages for a Switch version. If what's included there is accurate, the game will be getting a standard release as well as a collector's edition. A tentative December 31 launch date is listed, though that's not really notable.
Oddworld: Soulstorm initially appeared on PlayStation and PC platforms, but started to branch out to other consoles late last year. While it's possible that Oddworld Inhabitants is now looking at Switch, it's important to note that no official announcements have been made at this time.
Here's some information about the game:
As 300 freshly liberated slaves celebrate their escape from the industrial megacomplex of RuptureFarms, a new menace rises. They will soon discover that, although their physical bonds were broken, they are far from free.

Join the revolution as you guide their savior, Abe, on an almost impossible journey to uncover the truth behind the generations of disinformation and misleading news that have brainwashed his people.

Scavenge for items and craft powerful tools, arm your followers and choose to attack the enemy head on or to take a stealthier approach to unlocking each of the four possible endings to this epic tale.

Will Abe find a way to heal his friends and finally win their freedom? What other horrors will they uncover on their deadly journey through dusty canyons, abandoned mines, immense container yards and cavernous train terminals? Is this merely the next step towards liberation or is it really the end of the line? Only you can give them the hope they need to find out.
And here's a trailer as well:
We'll let you know if Oddworld: Soulstorm does end up being announced for Switch in the future.
Leave a Reply