OlliOlli World receives Oxenfree crossover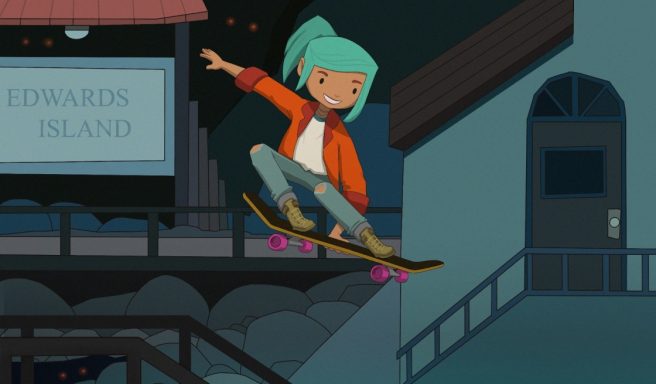 The worlds of OlliOlli World and Oxenfree are colliding as part of a new collaboration.
Private Division and Roll7's partnership with Night School Studio comes about in celebration of OlliOlli World's VOID Riders DLC. Players can now skate through a procedurally generated level in OlliOlli World through the Gnarvana Portal which unlocks an all-new remix by Nikitch of scntfc's "Beacon Beach" from Oxenfree.
The content can be accessed by entering Gnarvana Portal and using the postcode MV32FR33. However, keep in mind that you'll need to progress into Biome 4 and beat Sketchside first.
Here's some information about OlliOlli World:
Flip and flow through the vivid and vibrant world of Radlandia, meeting colorful characters as you grind, trick, and air your way to discover the mystical skate gods on your quest for Gnarvana. Traverse a delightful and weird world as you take on missions, challenges, and make new friends along the way. Customize your character's looks, tricks, and style while you experience explorable levels with multiple paths that provide an array of opportunities for player expression. Challenge the world in Leagues or dare a friend to beat your best tricks on one of millions of sharable levels. Experience the accessibility, depth, and player freedom as you dive into the signature flow state gameplay of OlliOlli World.
OlliOlli World, which launched in February, is currently available on Switch along with the paid VOID Riders DLC. Oxenfree released on the system back in 2017 with Oxenfree II: Lost Signals slated for 2022.
Source: Private Division PR
Leave a Reply