OlliOlli World update out now (version 1.0.2), patch notes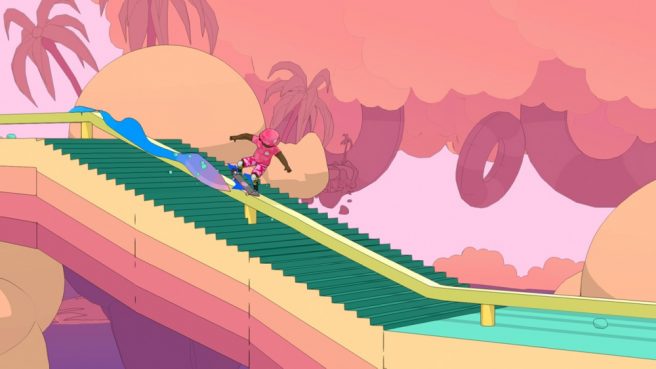 Private Division and Roll7 have issued a new 1.0.2 update for OlliOlli World. It includes a bunch of bug fixes as well as quality of life changes.
The full patch notes for the OlliOlli World version 1.0.2 update are as follows:
Fix for display of placeholder UI and level blocker in Ironcast Deck Factory levels in Sketchside under rare conditions.
Fix for incorrect Button icon for Manuals on Switch.
Fix for League Score incorrectly satisfying Local Hero score and preventing item unlock.
Fix for other players' pre-customisation outfits being shown in-game.
Various Challenge adjustments to remove incorrect values preventing intended completion in some levels.
Fix for isolated issue where a new player in Leagues could be given the wrong level and show a mismatched Replay.
Fix for Friend Leaderboards not refreshing new scores without leaving the level.
Fix for 'No checkpoint' markers being occasionally overwritten if revisiting a level.
Fix for Mastery count being incremented by one extra point incorrectly.
Fix for issue that could occasionally 'uncomplete' previously completed levels under specific conditions.
Removal of smashable floor in Landfill Mountain.
All players can download the new OlliOlli World version 1.0.2 update now. The game itself is currently up on the Switch eShop.
Leave a Reply