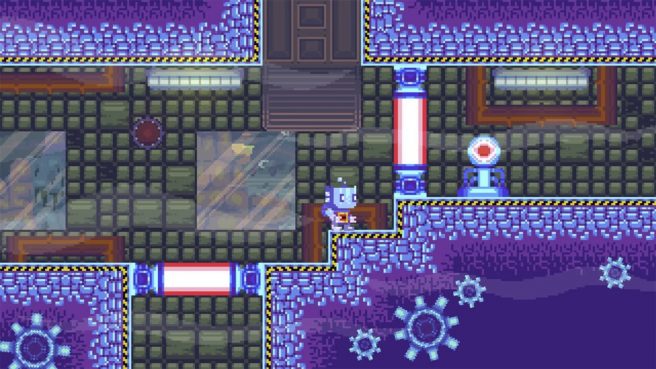 OmegaBot has made it to Switch following a delay, and new gameplay has come in. 24 minutes of footage offers up a look at the action side-scroller.
Learn more about OmegaBot in the following overview:
OmegaBot is a tight action side-scroller with challenging robotic bosses. As the OmegaBot, dodge metallic dangers, acquire powerful weapons and blast your way through a ravaged world full of deadly machines. In OmegaBot, running out of energy means death.
Avoid various traps and deadly obstacles by using your weapons and abilities. Make your way through metallic forests, ruins of futuristic cities and other environments. And step away from the beaten path in order to find hidden secrets and maybe even new friends who will help you vanquish the curse that has stricken the land.
Key Features
– Varied environments including metallic forests and ruins of a futuristic city
– Fast-paced but strategic combat
– Challenging bosses whose weapons and powers can be looted
– Colorful pixel art graphics
We have the gameplay for OmegaBot on Switch below.
OmegaBot is currently up on the Switch eShop. It's available to play in English, French, German, Italian, or Spanish.
Leave a Reply