Omno Switch launch trailer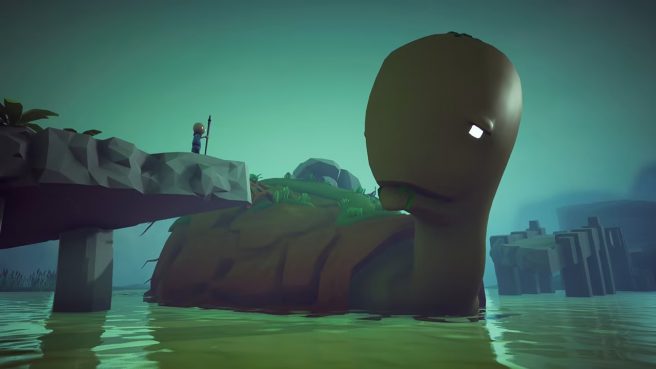 Omno arrived on Switch this week, and to celebrate, Studio Inkyfox has readied a launch trailer.
For more om the game, read the following overview:
Omno whisks you away on a journey of discovery through an ancient world of wonders, on a single-player adventure full of puzzles, secrets, and obstacles to overcome. Discover a vibrant world full of strange and wonderful lifeforms and uncover the truth behind your pilgrimage.

Key Features

A journey to the past – Uncover a timeless story of sacrifice and self-discovery as you piece together the truth behind your pilgrimage.

An ancient world to explore – Make your way through dense, atmospheric landscapes, from jungles to deserts to islands in the sky.

A dynamic moveset – A former professional animator, Jonas brings the movement to life, as you fluidly run, glide, dash, surf and teleport through dazzling natural landscapes.

No combat, just curiosity – Peacefully bewitch and befriend a wide variety of mythical animals, from lively insects to hulking leviathans.

Perplexing puzzles – Think your way through an array of challenges to unlock a pathway to the light.

Short and sweet – Omno is a 4-5 hour adventure featuring five climates and a cast of fantastical creatures.
We have the new Omno Switch trailer below.
If you're interested in Omno, you can purchase the game on the Switch eShop. Further information can be found on the official site here.
Leave a Reply