Once Upon a Coma will be made for Switch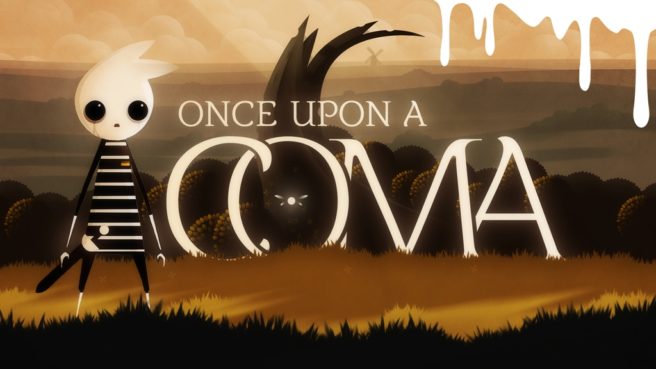 Thomas Brush started a Kickstarter campaign in hopes of funding his new project Once Upon a Coma. In just one day, the target goal was reached. Once Upon a Coma has also now hit a $60,000 Switch stretch goal, meaning it will be developed for Nintendo's console.
The game begins as main character Pete wakes from a strange coma, only to find that things aren't as he remembers. You'll be exploring a strange and terrifying land, fighting against some scary enemies with your trusty barber's blade, and more.
We have a bit of additional information below plus a teaser:
Upon waking from a coma, Pete's sister is nowhere to be found. Investigate the screams coming from the heart of Black Wood, the increasingly violent behavior of the grown-ups, and the strange truth about Pete's past in this hauntingly dreamlike fable. Indie auteur Thomas Brush, creator of Pinstripe and the original Flash game "Coma", invites you beyond the doorbell in this strange tale that started almost a decade ago in his childhood home.

– From Reddington Meadow to the misty peaks of Ashcliff, explore ten haunting, illustrative levels.
– Fight your way through hordes of spiders, monsters, and blood thirsty grown-ups with your trusty barber's blade.
– Immerse yourself in a breathtaking piano-centric soundtrack.
– Join your quirky child-hood pals and trusty pet bird on an adventure to discover the truth about your recent coma.
You can find Once Upon a Coma here. It's targeted for a Fall 2018 launch.
Leave a Reply