Open world puzzle game Akurra coming to Switch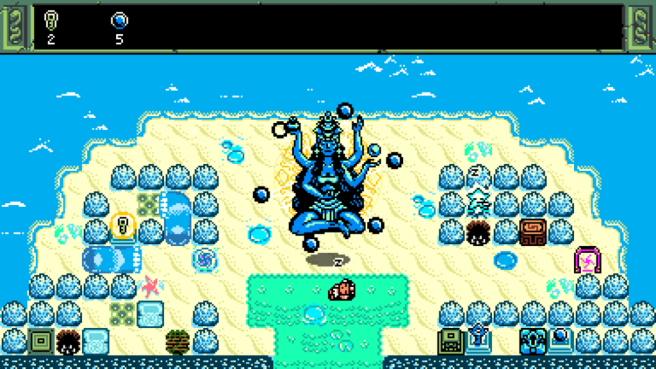 The open world puzzle game Akurra is coming to Switch, developer Jason Newman has announced. It's targeting a release in late 2022.
Here's some information about the game plus a trailer:
Akurra is an open world puzzle game inspired by games like Chip's Challenge, Star Tropics, Sokoban, and Zelda.

You play as a mysterious castaway with no memories. You must explore and work your way through ancient, puzzle filled islands in order to unravel a story told visually. During your journey you will meet new friends with extraordinary powers to aid you, as well as unlock new powers of your own.

Akurra is a relaxing and atmospheric go at your own pace experience. Brimming with surprises and secrets, you will relive the nostalgia of retro games while experiencing a totally new take on a classic puzzle genre.
Akurra will be distributed digitally on Switch at launch via the eShop.
Leave a Reply