OshiRabu: Waifus Over Husbandos + Love or Die coming to Switch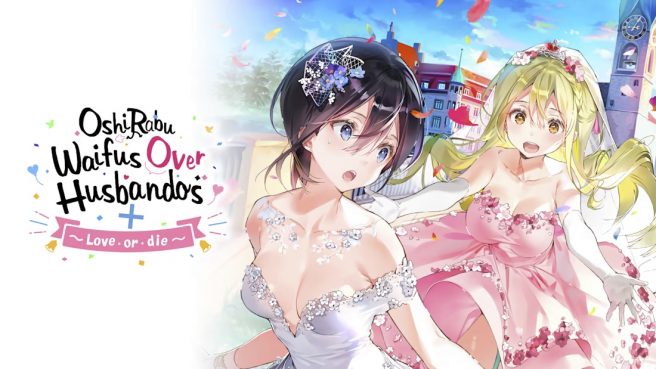 The visual novel compilation OshiRabu: Waifus Over Husbandos + Love or Die will soon be reaching Switch, according to an eShop listing.
Prototype had announced plans for the release back in December – though only in Japan. We now have confirmation that it will be seeing a worldwide launch.
OshiRabu: Waifus Over Husbandos + Love or Die features the original visual novel and its sequel. More information can be found below.
Two games bundled into one!
Experience the story of Akuru Hayahoshi and Ren Furutachi, from when they first meet in OshiRabu: Waifus Over Husbandos, to what happens after their happy ending in OshiRabu: Waifus Over Husbandos ~Love・or・die~.

Available in four languages!
The text can be set to Japanese, English, Simplified Chinese or Korean (audio exclusively in Japanese).
This includes in-game text, options, and the digital manual. Language settings can be changed at any time.

Play using only the touch screen! Play with one hand!
Play in handheld mode with the Nintendo Switch Joy-Con controllers attached, or detach them and play with just the touch controls! While in tabletop mode or TV mode, everything can be controlled using only the Joy-Con™ (R), allowing you to play with only one hand!

Also available for the Nintendo Switch Lite. (A separate Joy-Con (R) is required to play with one hand.)

Summary
Akuru Hayahoshi is an unlucky otaku office worker who just can't pull her husbando in the gacha game she's obsessed with, no matter how much money she throws at it.

Enter Ren Furutachi—a trendy girl with unbeatable luck in gacha games.

They meet by chance, and a misunderstanding leads to Akuru accidentally proposing to Ren…but it just so happens that Akuru is exactly Ren's type.

And so begins their relationship, with Ren coming on strong and putting the moves on Akuru, while Akuru uses Ren's unbeatable luck to pursue her husbando.

Since both of them want something from the other, they even decide to move in together!

With Akuru chasing her husbando, and Ren chasing after Akuru, will they ever manage to close the distance between them?

Staff
Character Design: DSmile
Story: Aya Oguri
Music: Yoru.

Cast
Akuru Hayahoshi VA: Yuki Nekomura
Ren Furutachi VA: Yuki Kitaoji
Shino Nishiki VA: Kirika Waou
Aira Udou VA: Hazuki Hina
Other
*Fully voiced
And here's a trailer for OshiRabu: Waifus Over Husbandos + Love or Die:
OshiRabu: Waifus Over Husbandos + Love or Die is due out for Switch in April 28, 2022. Pricing is set at $39.99.
Leave a Reply