Pac & Pal is this week's Arcade Archives game on Switch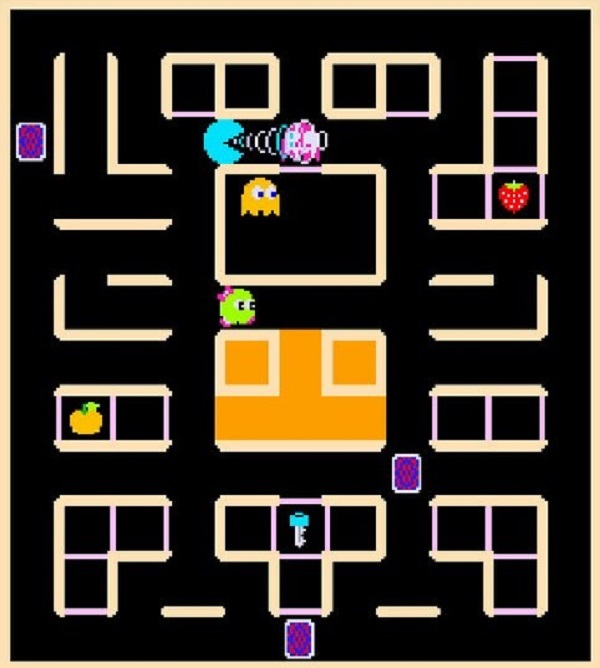 Hamster has announced that Pac & Pal will be the next title coming to Switch under the Arcade Archives label. Here is some more information on the game.
Pac & Pal was originally developed by Namco in 1983. The game is a follow-up to Pac-Man, and as such retains many of the core elements of the original; travel around a maze collecting items while avoiding ghosts. Two main features differentiate this game from the original; first is that the only items in the maze are locked behind walls, which you must unlock by revealing corresponding cards scattered throughout the floor. The other is that an additional character, Mil, will attempt to steal these items once they've been unlocked, and so you need to catch up to her to prevent this. Other small additions include new power-ups enabling you to stun ghosts, and an orange area that slows them down while simultaneously rendering both Pac-Man and the ghosts invisible while inside it.
Arcade Archives Pac & Pal will release digitally on Switch tomorrow, September 1. It will cost $7.99 / €6.99 / £6.29 on the Switch eShop.
Leave a Reply