Panzer Paladin getting a physical release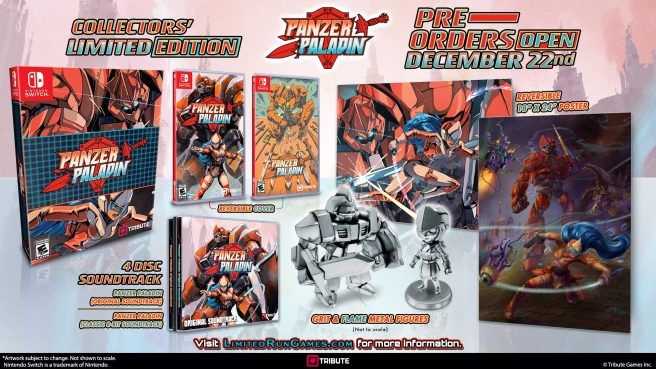 Panzer Paladin initially launched on Switch as a digital download, but it's now getting a physical release. Limited Run Games will be offering standard copies as well as a collector's edition.
The latter version includes:
– Physical copy of Panzer Paladin with a reversible cover slip.
– 4-CD pack including original and classic 8-bit soundtracks.
– Premium Metal Figures of Flame and Grit.
– 18×24 Reversible Poster
– Housed in a outer box featuring unique cover art.
Pre-orders for Panzer Paladin open on December 22 via Limited Run Games. You'll have until January 24 to reserve a copy.
Leave a Reply