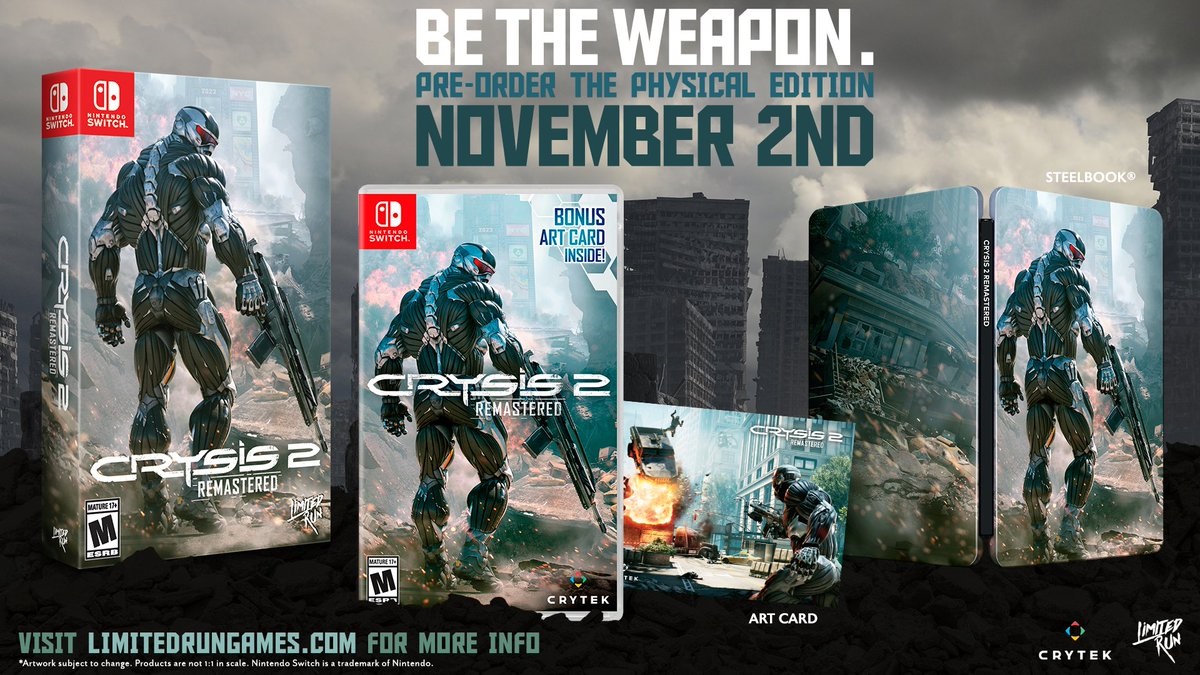 Today, Limited Run Games unveiled a special physical release for Crysis 2 Remastered on Switch. Pre-orders will be opening next month exclusively through the company's website.
Fans will be able to choose between a standard release and a collector's edition. For those going for the latter version, you'll receive the game, the official soundtrack, a steelbook, double-sided poster, and other goodies.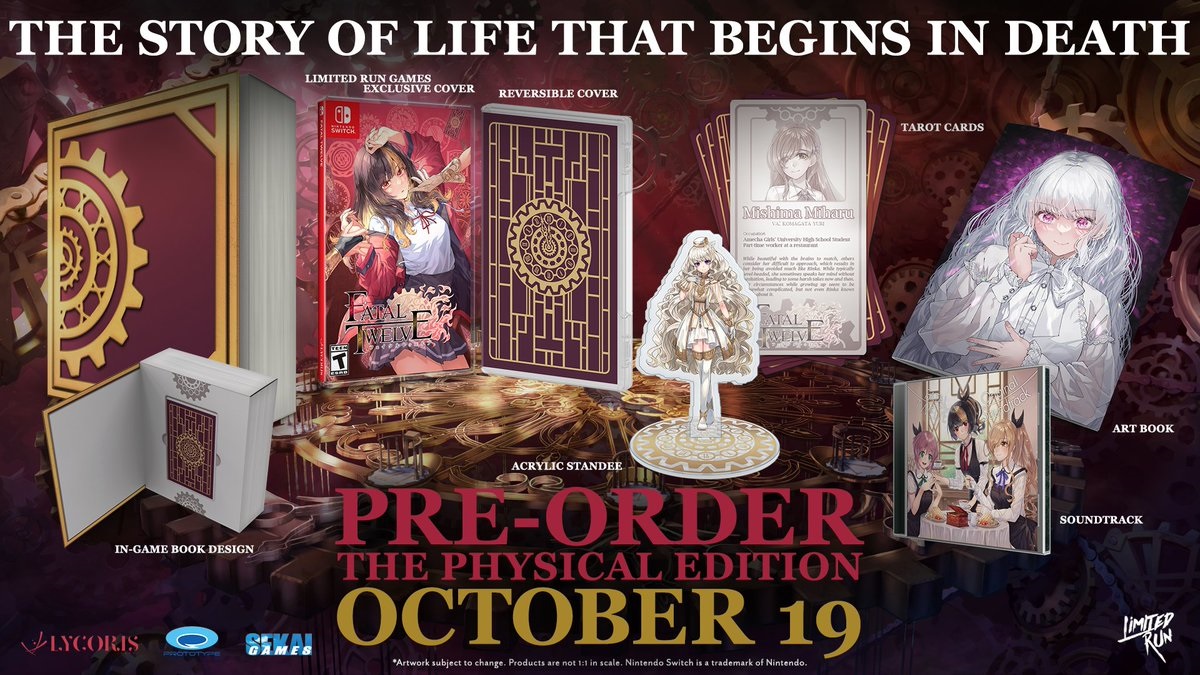 Fatal Twelve, a visual novel that previously landed on Switch earlier this year as a digital download, is now getting the physical treatment. Limited Run Games will be handling distribution.
Fatal Twelve will have a standard release and collector's edition. If you opt for the latter, you'll receive a Divine Book game holder, exclusive box art, tarot cards, a soundtrack CD, a new art book, and a standee.
Here's an overview of the title: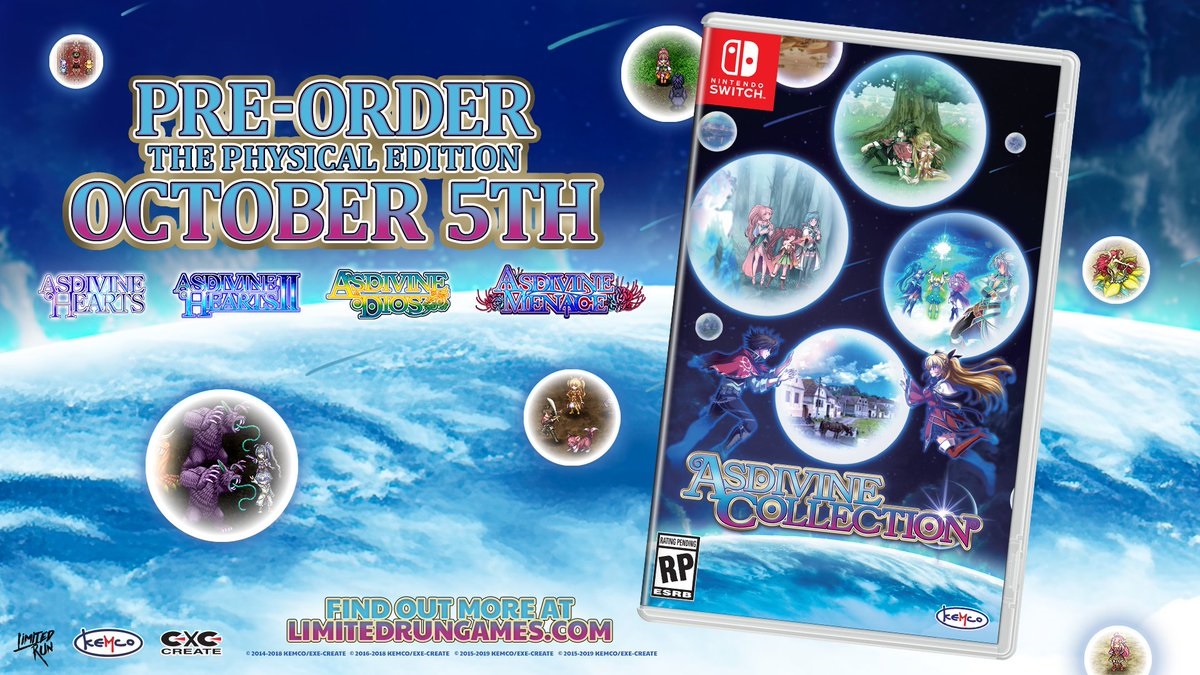 Limited Run Games has announced Asdivine Collection, a package of four RPGs for Switch coming from Kemco and Exe-Create. Asdivine Hearts, Asdivine Hearts II, Asdivine Dios, and Asdivine Menace will be bundled together. The full set will be put on a single cartridge without any downloads.
Asdivine Hearts got started on Switch in April 2018. It was then followed by Asdivine Hearts II in January 2019, Asdivine Menace in August 2019, and Asdivine Dios in June 2019. Asdivine Saga is coming to Switch tomorrow as an eShop download, but it appears that this one won't be included.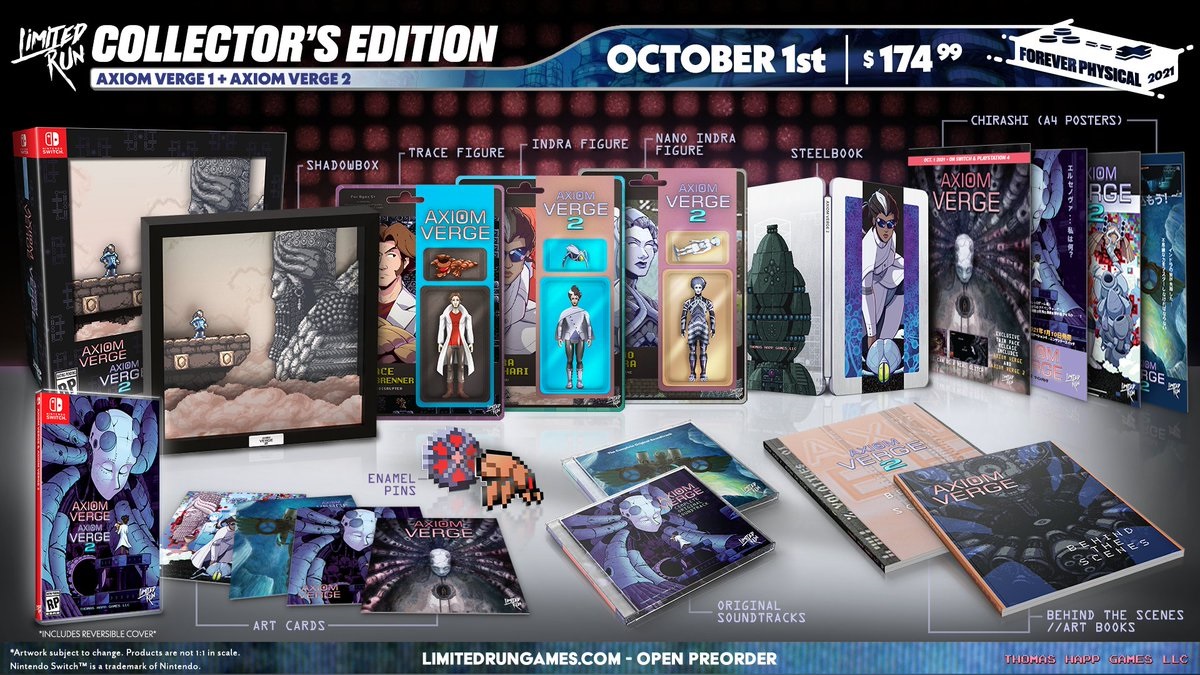 We previously reported that Limited Run Games would be teaming up with Thomas Happ for a physical release of Axiom Verge 2. The company followed up with additional details today.
Aside from Axiom Verge 2 itself, it also looks you'll be able to pick up the Axiom Verge 1+2 Double Pack, and even some merchandise. Collector's editions are also planned. You'll be getting a bunch of goodies here like original soundtracks, art books, art cards, figures, posters, and a steelbook.
Here's some information about Axiom Verge 2: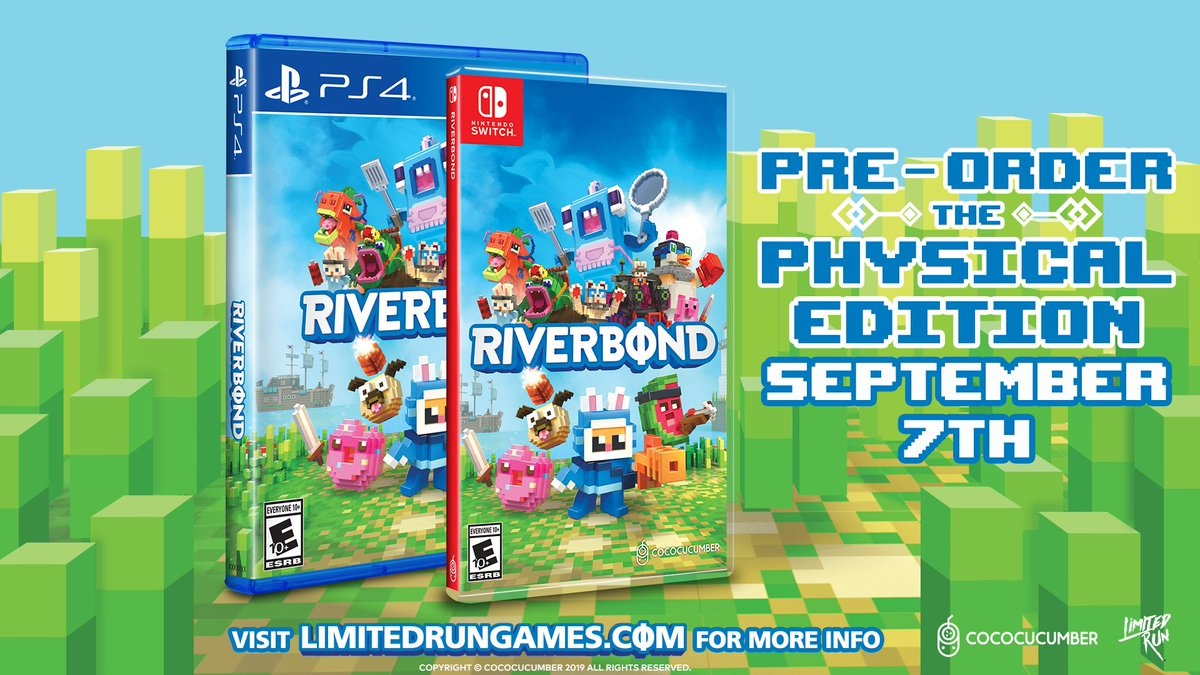 Limited Run Games is planning a physical version of Riverbond on Switch, the company has announced. Pre-orders open on September 7 at 9 AM PT / 12 PM ET.
Limited Run Games will be taking reservations here. Pre-orders are taking place over a four week period.
Here's an overview of the game: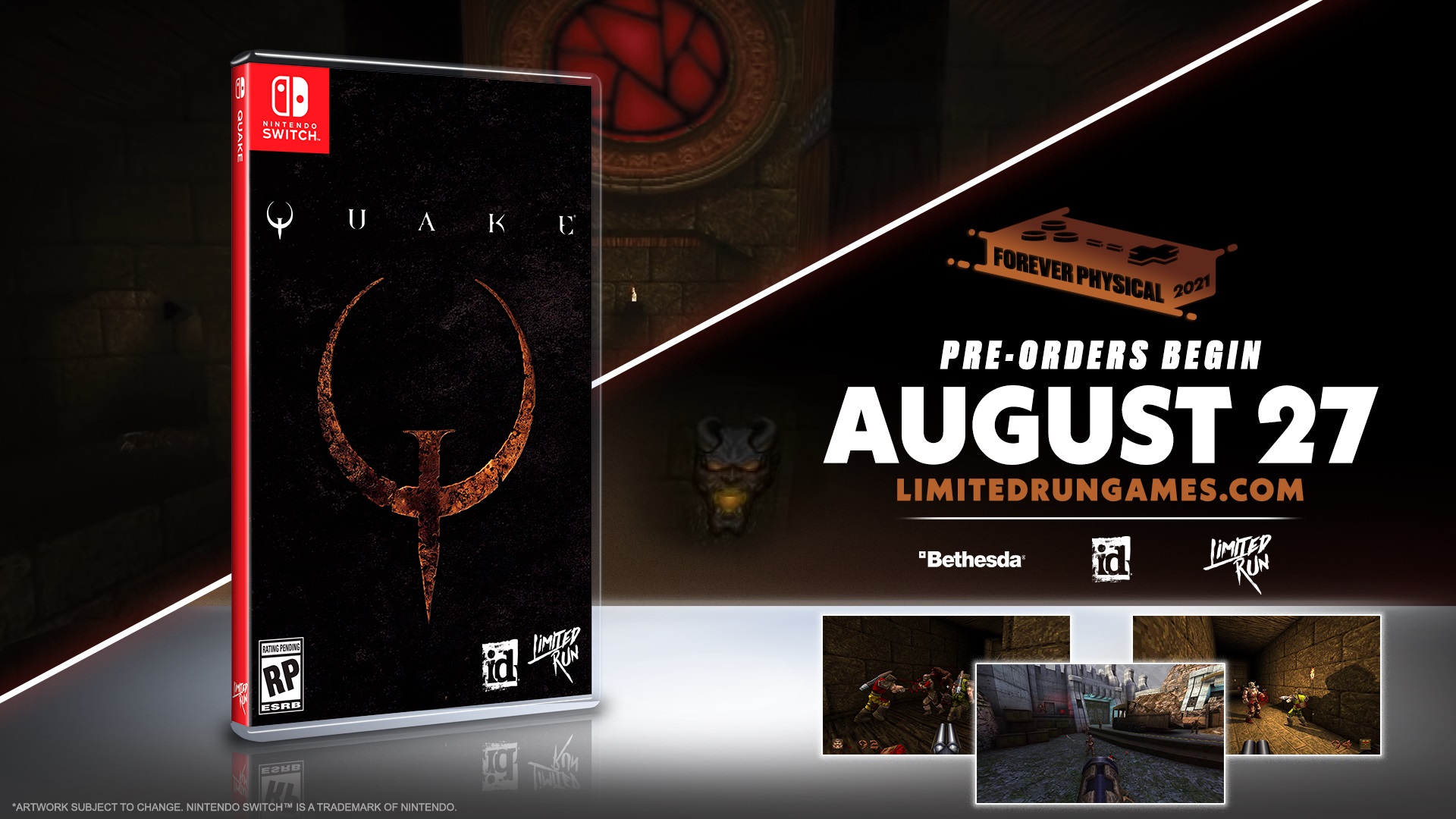 The classic first-person shooter Quake was just announced and released for Switch a short while ago. Although the initial launch took place on the eShop, physical versions are happening as well. Limited Run Games will be producing three versions.
Quake will have a standard physical release on Switch in addition to a "Deluxe Edition" and "Ultimate Edition". Here's what each includes: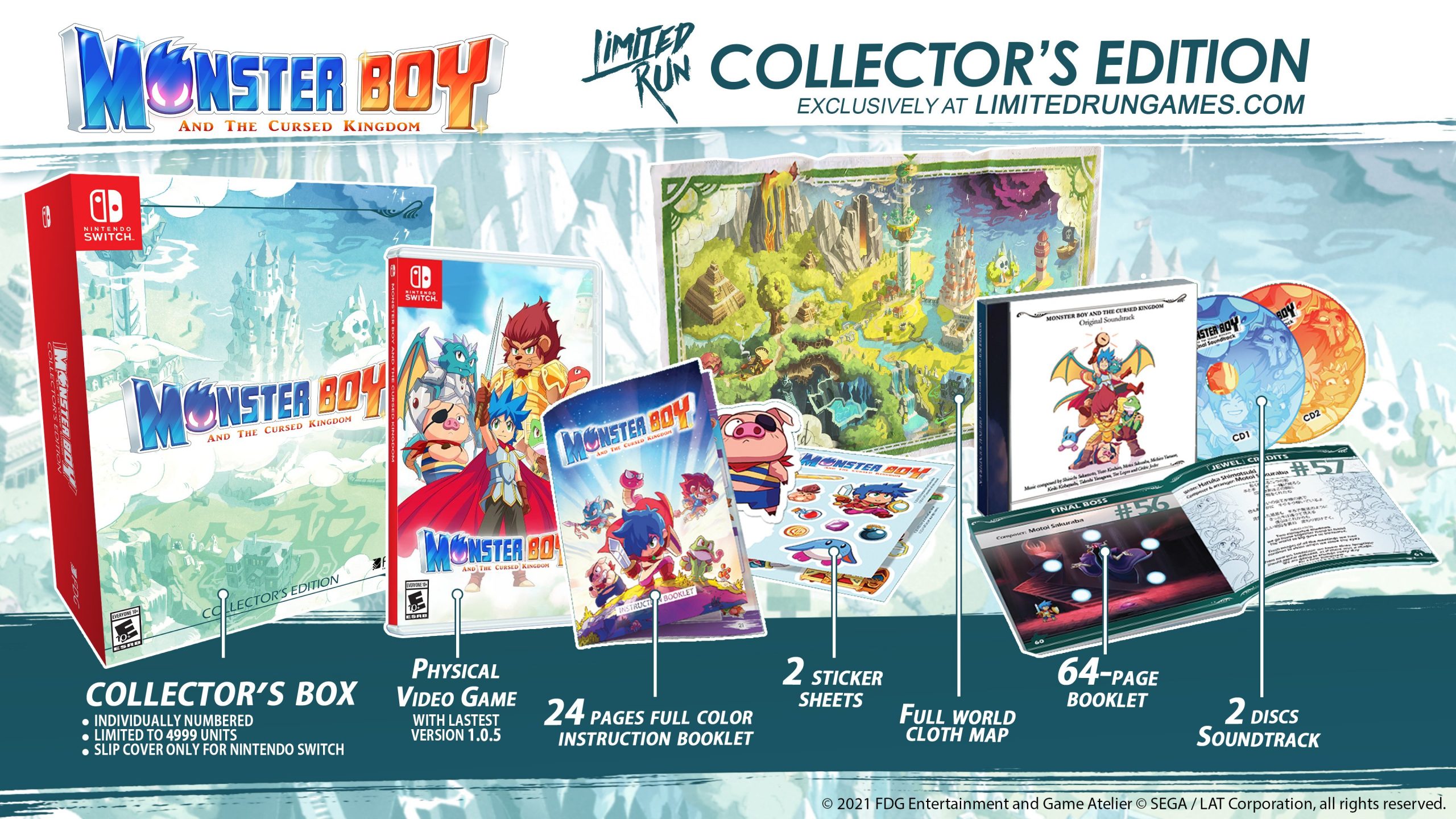 Limited Run Games is teaming up with FDG Entertainment and Game Atelier on a new collector's edition for Monster Boy and the Cursed Kingdom. It will include various physical goodies, including a two-disc soundtrack and 64-page booklet.
Pre-orders open on August 24 at 9 AM PT / 12 PM ET. You'll be able to reserve a copy here.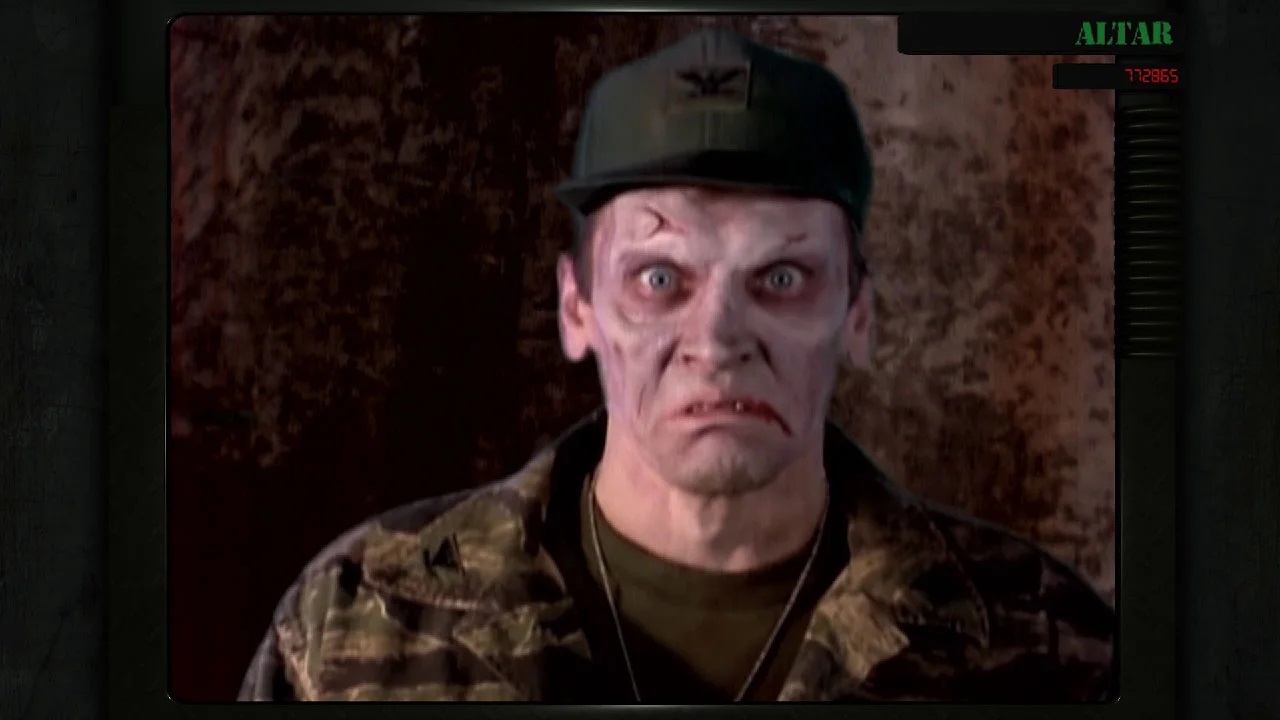 Corpse Killer: 25th Anniversary Edition was announced for Switch last year, and finally released this week. View some footage in the video below.
Corpse Killer: 25th Anniversary Edition is out now on the Switch eShop, with a physical version from Limited Run Games to follow later. We have more information here.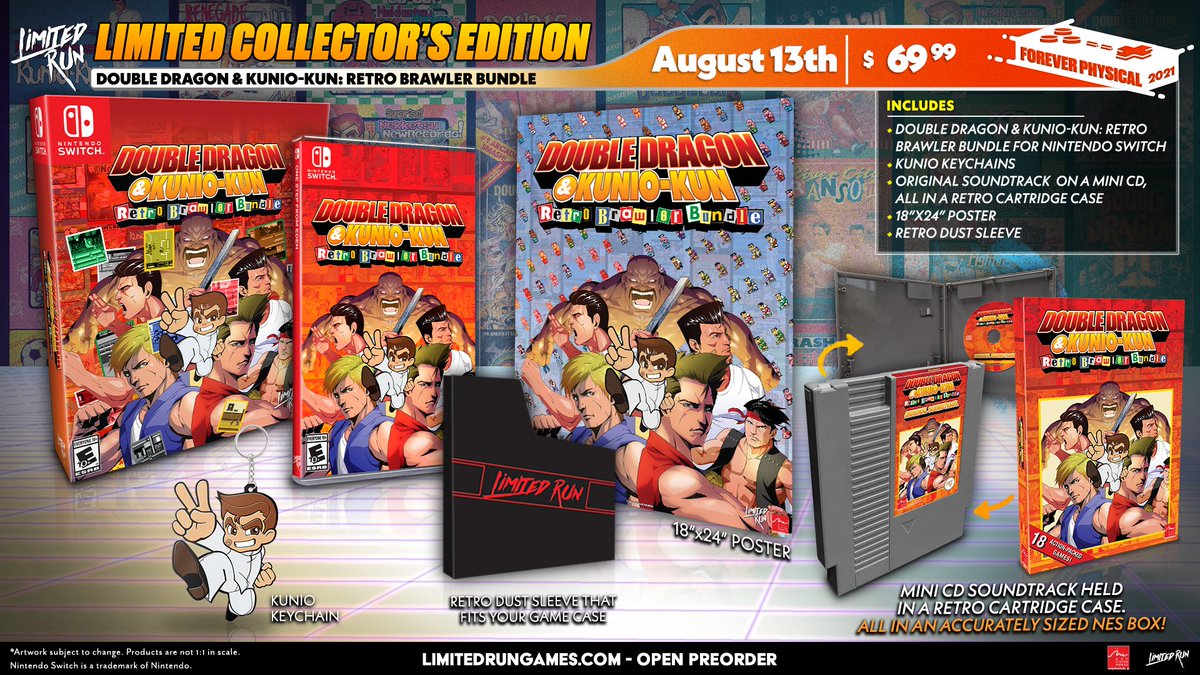 Limited Run Games has shared more information about its new physical release for Double Dragon & Kunio-Kun Retro Brawler Bundle. Fans will be able to pick up either a standard copy or Classic Edition.
If you opt for the Classic Edition, you'll receive the following: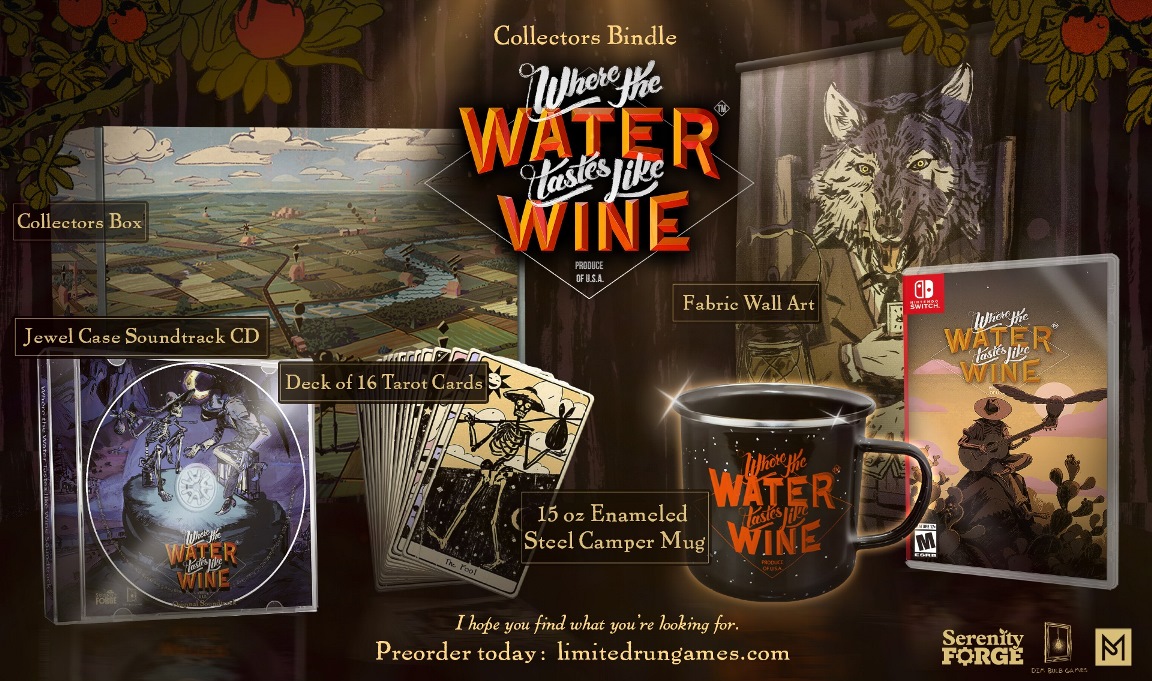 It's been over a year since we last heard about the physical release of Where the Water Tastes Like Wine. Fresh details are now in from PM Studios, Dim Bulb Games, and Serenity Forge.
Where the Water Tastes Like Wine will be offered physically on Switch with standard copies (2,500 units), a Steelbook Edition (2,000 units), and a Collector's Bundle (250 units). They'll be priced at $34.99, $44.99, and $64.99 respectively.