Party game What The Dub?! coming to Switch in April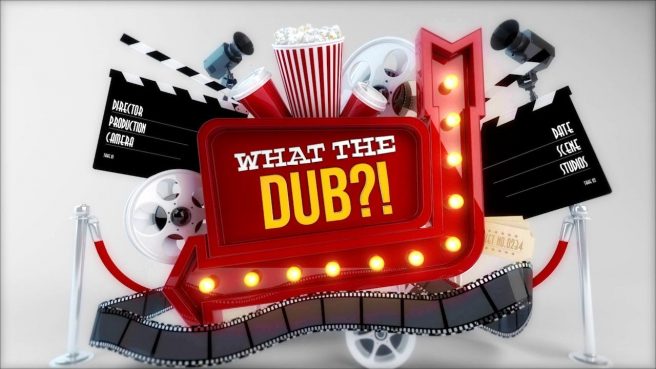 Freedom Finger developer Wide Right has announced What The Dub?!, a new party game for Switch. The title is due out on April 8.
Here's an overview of the game:
What The Dub?! is a local multiplayer party game where each player overdubs missing dialogue from hilariously awful B-movies, woefully outdated PSAs, and bizarre industrial films, with their own witty (or just plain stupid) dubs. Their dubs are then pitted against other players in a head-to-head clash of comedy. The players – along with up to 6 audience members – then vote for their favorite dub! What The Dub?! takes "bad movie night" and expands it into an interactive, fast-paced, multiplayer game that friends and family, both local and afar, can enjoy!

Over the course of several rounds, What The Dub?! challenges players to produce the most humorous replacement dialogue for a vast collection of public domain movie clips. Win the crowd over with your dubs and you'll rack up points. The player with the most points at the end of the game wins. It's just that easy!

Key Features

– Casual party game fun for up to 12 players, with 6 entering their dubs, and an additional 6 audience members voting on their favorites.
– Over 300 hand selected clips to ensure hours of unique movie dubbing fun for players wisecrack, quip and insult the night away!
– Easy access and connectivity with friends and family as players can interact with the game using any device which can access a browser – phones, tablets, or computers.
– Players will be able to hear their witty creations live! Replacement dubs are played back embedded in the clips using text-to-speech.
– Original score by Emmy nominated composer Jonathan Hylander. (Nominated for a Daytime Emmy and Annie Award for his work on Sanjay and Craig.)
Watch a trailer for What The Dub?! below.
What The Dub?! will be sold digitally for Switch via the eShop.
Source: Wide Right PR
Leave a Reply