PC Building Simulator gets surprise release on Switch today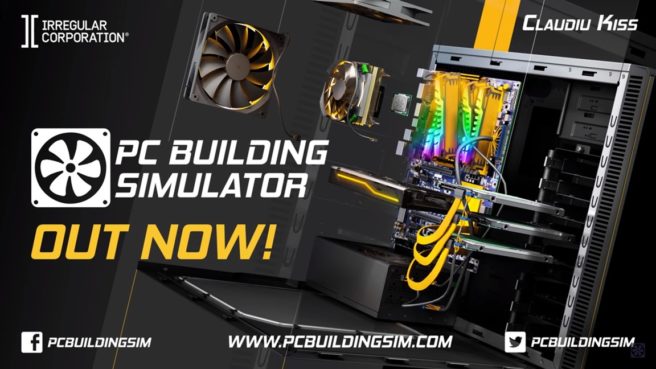 We knew that PC Building Simulator would be making its way to Switch at some point, but we didn't know when. As it turns out, the title launches on the eShop today.
Here's everything you need to know about PC Building Simulator:
In PC Building Simulator you're the ultimate PC builder: run your own PC repair workshop and take care of everything from simple diagnosis and upgrades, to creating bespoke, boutique creations that anyone would love to own.

In story mode, you take over your Uncle Tim's PC workshop after he mysteriously skips town. You'll need to successfully repair and upgrade customers' machines just to keep the lights on. Start small, then go big as you master some of the most technical elements of PC building, creating some seriously impressive machines in the process.

Builders are also given free rein to create artful, powerful or downright mean machines in the game's Free Build mode. Using the most prestigious brands in the PC market: choose your case, build it out and pimp it big with LEDs and colour-coded cables – your work is your art, after all.

PC Building Simulator incorporates over 1000 real world parts from manufacturers including Intel, AMD, NVIDIA, ASUS, Deepcool, EKWB and NZXT. The game also features realistic BIOS and OS simulation, licensed 3DMark benchmarking and simulated overclocking, resulting in an incredibly extensive list of options and configurations for players looking to simulate real-world builds as closely as possible.
And here's a trailer:
PC Building Simulator is out now in Europe and Australia. It should be live in North America when the eShop updates stateside in a couple of hours. At launch, the game is carrying a 10 percent discount.
Source: The Irregular Corporation PR
Leave a Reply