Peasant Knight out on Switch this week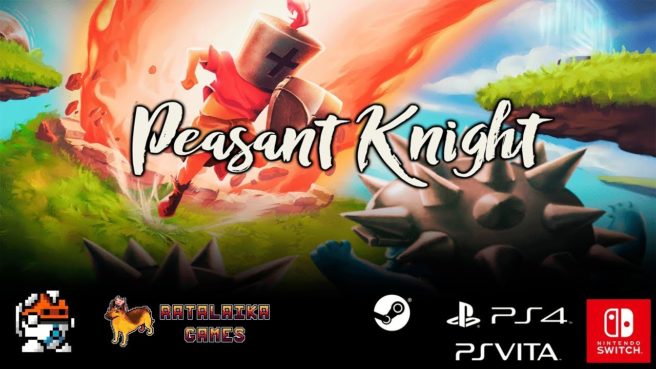 Peasant Knight will be available on Switch this week, publisher Ratalakia Games announced today. The 4AM Games-developed puzzle-platformer hits the eShop on March 22.
Here's an overview, along with a trailer:
Developed by 4AM Games, Peasant Knight is a puzzle-platformer, with a twist. You're relentlessly dashing into the face of danger, namely traps like suddenly erupting flame pits. You can only go forward! Or stop.
The game challenges your muscle memory and eye-hand coordination, but most of the thrill will come from solving levels, each level is like a complex machine of traps that you need to grasp and navigate through.

Features:

– 80 levels to solve.
– 18 different kinds of traps, bosses and enemies to overcome.
– Local multiplayer that supports up to 4 players.
– Co-op play and race modes.

You are the most courageous hero that was ever born! And you never retreat in the face of danger. In what the world has become when evil sorcerers raided your village running away is no option anymore! Engage your enemies and overcome the traps with your strong will and fast reflexes. Yeah, Sire! We know you can stand still to think things through or thrust your shield to block deadly attacks, but you will never step back! Will those magical portals that appeared everywhere help you find your destination?
Peasant Knight will cost $2.99 on the Switch eShop.
Source: Ratalakia Games PR
Leave a Reply