Phozon is this week's Arcade Archives game on Switch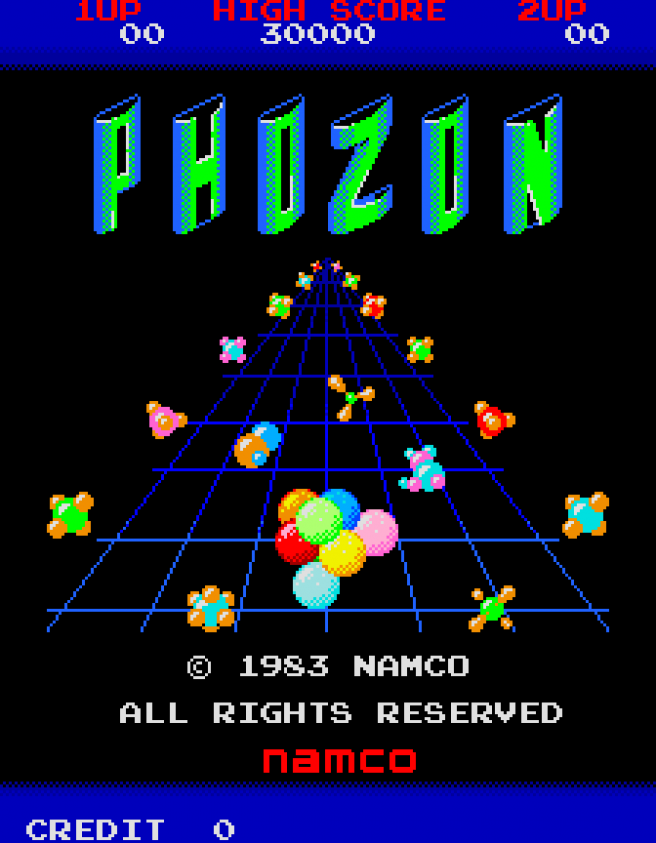 Nearly every week for several years now, Hamster has been bringing classic arcade titles from the 80s and 90s to the Switch eShop through its Arcade Archives label. They continue to expand the collection this week with the game Phozon. Here are the full details:
Phozon was originally developed and distributed by Namco for arcades in 1983. From the International Arcade Museum:
You are a black molecule with four red spikes. Align other floating molecules onto yourself in an ever increasingly complex pattern.

Game Play

You touch a molecule to make it stick to you. If a molecule sticks on you in a place that does not fit the pattern shown in the middle of the screen, press you reject button to make if float away. Avoid the rotating colored clump of balls that moves around the screen.
Phozon is traditionally controlled with an 8-directional joystick, and in addition to a single-player mode, features alternating 2-player competitive gameplay.
Arcade Archives Phozon is scheduled to launch digitally tomorrow on November 25, and will cost $7.99 / €6.99 / £6.29 on the Switch eShop.
Leave a Reply