Physics-based couch brawler SpiderHeck coming to Switch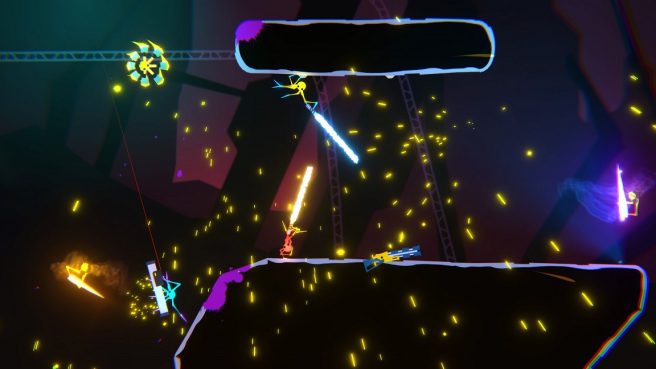 Today, publisher tinyBuild and developer NeverJam announced that the physics-based couch brawler SpiderHeck is on the way to Switch. The two sides did not share a release window. It's only said to be "coming soon" at the moment.
SpiderHeck is described as "a fast-paced brawler that launches up to four players into a ridiculous spider showdown." You'll be able to use some crazy weapons to secure victory in battle, including laser swords, grenades, and rocket launchers. The primary goal is to navigate multiple platforms (and the dangerous lava) to web-sling your way to victory.
That's not all to SpiderHeck, as the game also lets players take on wave after wave of wasps in endless co-op or single-player. The PVE mode offers rogue-like gameplay with multiple monsters and unlockable perks. Local multiplayer supports up to four players.
If you're interested in getting a closer look at SpiderHeck, check out the new trailer below.
While we won't be seeing it on Switch, Steam Playtest will be going live today so that fans can try out the game for themselves. You can join by requesting access here.
SpiderHeck will be sold digitally for Switch via the eShop at launch. Stay tuned for additional updates in the future.
Source: NeverJam PR
Leave a Reply