Physics-based puzzle platformer Time Loader coming to Switch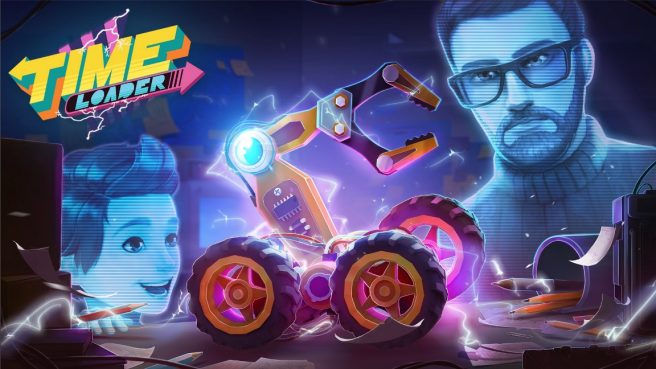 META Publishing and developer Flazm have announced that Time Loader, a physics-based puzzle platformer, is making its way to Switch. Players on Nintendo's console can pick up the title in 2022.
The game's story has players controlling a quirky RC robot who travels back to the 90s to prevent a tragic accident. They'll be navigating levels as they attempt to rewrite the past, save the future, and help their creator accept the present.
What's particularly interesting about the title is that player choices throughout the levels affect the future, and ultimately lead to different endings. Different objects will come into play such as boosters, harpoons, and screwdrivers. Players can choose among many different upgrades to tackle each level. And going along with the 90s time traveling theme, Time Loader has music, references, and items taken straight out of the 90s. Players will also be able to see common household items from a new perspective as a tiny robot.
You can get a look at what Time Loader has to offer in the trailer below.
Time Loader will be sold digitally for Switch via the eShop. Stay tuned for more information, including a final release date on the system.
Access the game's official site here.
Source: Meta Publishing PR
Leave a Reply