Picross S5 announced for Switch, out next week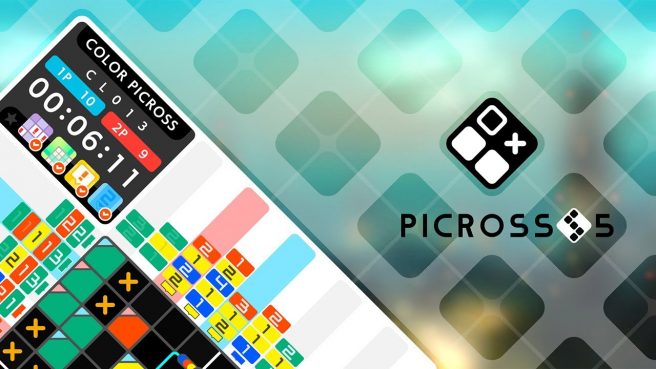 Jupiter is continuing on with the puzzle series Picross S with the latest addition, Picross S5. It'll be launching for Switch in just a few days – specifically November 26.
Here's an overview of Picross S5, along with a trailer:
The 5th Picross in the S Series is chock-full of lighthearted puzzle fun!

Brand new puzzles for you to enjoy in all four regular game modes: Picross, Mega Picross, Color Picross, and Clip Picross, plus new large puzzles in the bonus Extra content!

There are a total of 300 Picross and Mega Picross puzzles, 150 Clip Picross piece puzzles, 30 Color Picross puzzles, and 5 Extra puzzles, a grand total of 485 puzzles!
Link play data from Picross S, Picross S2, and Picross S3 to unlock the third Extra puzzle.

From this title onwards, the amount of time taken to complete all puzzles in each mode, and to complete all of the puzzles in the game will be displayed.
Also, there is now an option to switch to higher contrast colors for Color Picross puzzles.
Picross S5 will be sold digitally for Switch via the eShop.
Leave a Reply