Pinball FX releasing on Switch in 2023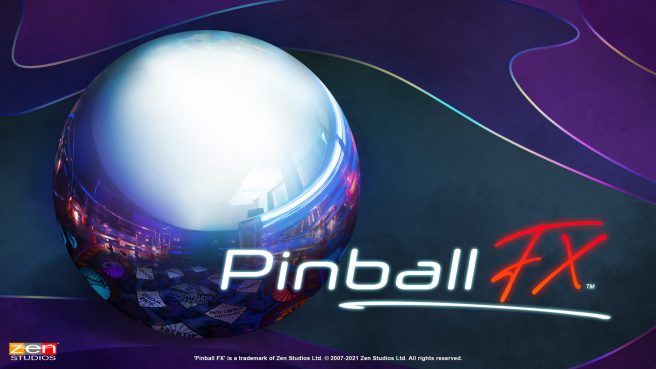 Today, Zen Studios announced that it's putting Pinball FX on Switch in 2023. It was previously confirmed for the console back in March 2021.
Pinball FX, which was made with Unreal Engine, features original tables as well as ones based on entertainment brands, allowing players to customize their own 3D dream game room – the Pin Hall – full of collectibles and rewards unlocked by playing the game. New features are planned for the future, including Pinball Royale – a frantically exciting multiplayer action mode incorporating battle royale-style gameplay.
Learn more about Pinball FX in the following overview:
Discover brand new exclusive tables created for Pinball FX, or find your favorites among more than 40 unique and visually enhanced favorites from Zen's extensive digital pinball library. Relive the most iconic moments from entertainment powerhouses like Indiana Jones, Star Wars, Universal Studios, and many more. Enjoy accurate re-creations of the most famous pinball machines of all time with Williams Pinball, or have fun with Zen's original creations.

Key Features

Build Your Dream Game Room – Build up your own customizable 3D playroom with collectible items unlocked by playing.
The Ultimate Simulation – Enjoy digital pinball at its finest as Pinball FX brings you the most advanced simulation in pinball with Pro Physics for every table in the library.
Have a look at a trailer for the game below.
We'll let you know when we have a more specific release date for the Switch version of Pinball FX.
Source: Zen Studios PR
Leave a Reply