Pinball M, horror pinball platform, announced for Switch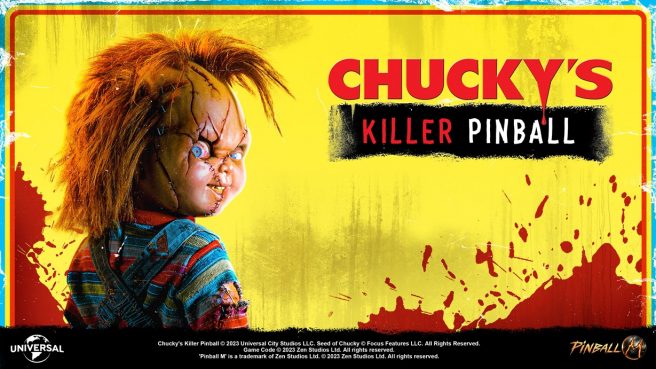 Zen Studios has announced Pinball M, a platform dedicated to horror pinball tables. Switch will be getting it "soon".
Here's what's been shared thus far:
Pinball M will launch with five horrifying tables inspired by world class IPs, including Chucky's Killer Pinball in collaboration with Universal Games and Digital Platforms, Dead by Daylight Pinball in collaboration with Behaviour Interactive, and Zen's own Wrath of the Elder Gods Director's Cut.

To round out the launch, Zen is also developing two other tables that will be revealed later. Each Pinball M table is fully loaded with gameplay designed to keep players on the edge of their seats, featuring assets inspired by their source material for an authentic experience.

And the terror doesn't stop when the game is over! Pinball M introduces a new nerve-rattling Play Corner feature in the table menu, which immerses players in a 3D environment that's themed to match each table's horror-inspired design, with wickedly fun customization options that make each Play Corner unique. Players can craft their own personal corner of horrors in the game with eerie decorative elements which can be earned through gameplay. With Play Corners, you'll be drawn deeper into the terrifying world of each pinball table – you may never want to leave!
Zen Studios Mel Kirk said of the announcement: "We are thrilled to bring this new pinball platform to our players with a killer lineup of new licensed tables. Over the years, there have been many mature themes that we've wanted to explore on our pinball tables. Pinball M allows Zen to fully embrace M-rated source material and create authentic pinball experiences based on our favorite horror and irreverent themes."
The first trailer can be found below.
Announcement Trailer
Leave a Reply