PixelJunk Monsters 2 getting DLC featuring Danganronpa and more, limited physical edition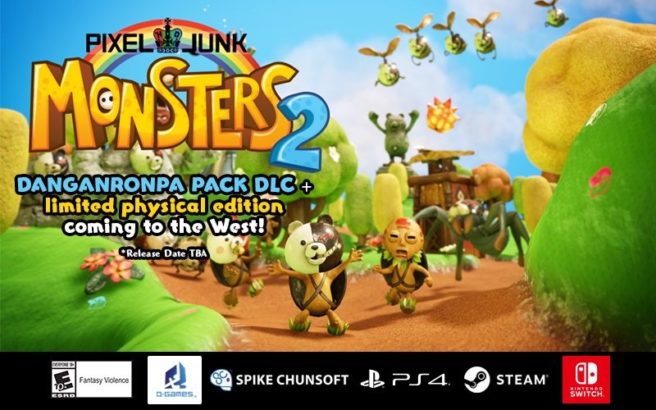 At BitSummit today, Q-Games and Spike Chunsoft announced three pieces of DLC for PixelJunk Monsters 2. Players will be able to obtain the Golden Outfits Pack, the Encore Pack, and the Danganronpa Pack.
Here's a breakdown on each piece of DLC:
– Golden Outfits Pack – Free until June 7, Dress up Tikiman in golden outfits and masks!
– Encore Pack – $4.99, Take on a new stage, Encore Peak, with the new missile tower!
– Danganronpa Pack – $4.99, Enroll in a new challenge with the new Danganronpa-themed Hope's Peak Academy stage and the new Mana tower! A certain headmaster has filled all the monsters with despair, and even Tikiman can get some beary familiar masks for himself!
The Encore Pack and Danganropa Pack will be available for $7.99. Alternatively, the Digital Deluxe Edition that includes the game and all DLCs will be sold at a discounted price of $21.99.
A limited physical edition of PixelJunk Monsters 2 is also in the works. However, specifics haven't been provided at this time.
Source: Spike Chunsoft PR
Leave a Reply