Poi: Explorer Edition for Switch releasing on October 21st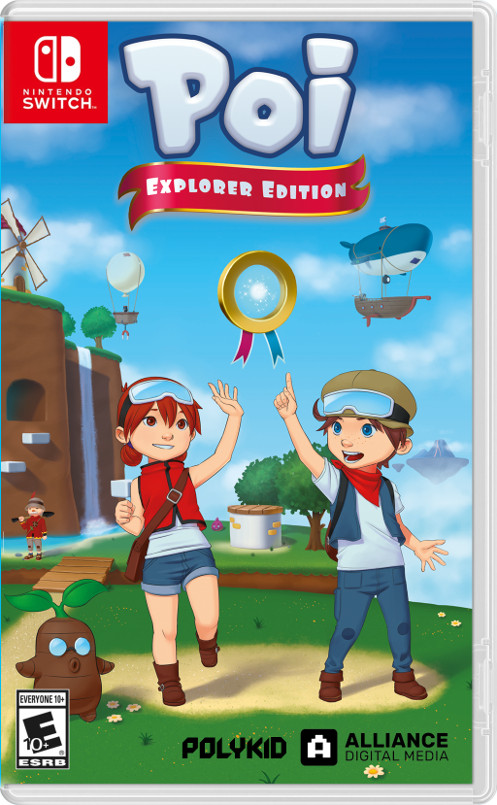 Poi: Explorer edition has been confirmed to release in North America on October 21st. The suggested retail price is $29.99 in the US, but plans for Europe have not been solidified currently.
As short description has been released by Alliance Digital Media, the developers, to help understand what the game is about.
Inspired by the cheerful classics of 3D platforming, Poi is an engaging adventure that follows two aspiring Master Explorers as they search the far reaches of the world for an old explorer's lost medallions and unravel the mysteries of the Milky Way Globe. Journey to uncharted lands aboard your sky-ship, discover colorful worlds filled with curious creatures and surprises, and use your range of jumping abilities to collect over 100 challenging medallions.A

vailable only on Nintendo Switch™, Poi: Explorer Edition builds on that core experience with exclusive features, including more challenging boss battles, new character costumes, an unlockable soundtrack and digital art book, and Joy-Con motion control support.
Below is a newly released trailer to go along with this news.
Leave a Reply