Point-and-click adventure game Land of Screens coming to Switch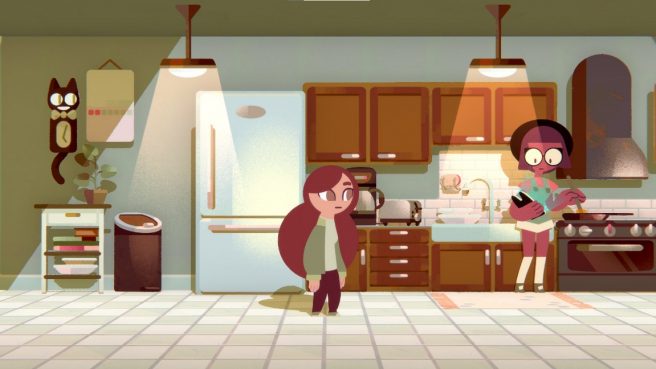 The point-and-click adventure title Land of Screens will soon be appearing on Switch, publisher Serenity Forge and developer Way Deep Down have announced. It will launch on December 25.
Here's an overview of the game's premise:
When a recent breakup lights Holland's social media ablaze, she hopes to find some breathing room out in the real world – but as plugged-in as everyone is, it seems impossible that she'll ever get a break. In Land of Screens, guide Holland on her new mission to ditch the social media saturation and discover some real-world relationships by enlisting the help of a few new friends, some synthy chiptune jams, and the inimitable chemistry of small children and adorable animals.
As a point-and-click adventure game, players will need to navigate in order to help out Holland in Land of Screens. There'll be different challenges to take on such as attending an impromptu party with not a lot of familiar faces, meandering through a hotel lobby to force awkward introductions with fellow attendees of a professional conference, family reunions, and more.
Take a look at a trailer for the game below.
Land of Screens will be sold digitally for Switch via the eShop. Pricing is set at $5.99.
Fans can find the official Land of Screens site here.
Source: Serenity Forge PR
Leave a Reply