Point-and-click story-driven adventure game Best Month Ever announced for Switch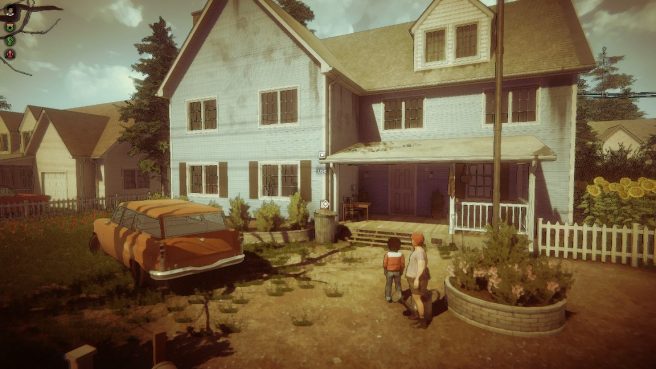 Klabater and Warsaw Film School Video Game & Film Production Studio today announced Best Month ever, a point-and-click story-driven adventure game. A release window has not yet been confirmed.
Here's an overview of the game, along with a trailer:
Best Month Ever is a modern point-and-click story-driven adventure of Louise and her son Mitch. Life is hard for Louise as a single mom, struggling to make ends meet. But things can always get worse, and after being diagnosed with a terminal illness that leaves her with one month to live, the clock is ticking for her to raise her son. But how do you explain that to an 8-year old kid? Mitch is picking up things fast – like a duckling, he observes his mother and imitates her behavior – but time is running out and Louise has to think carefully about making the right decisions and setting a good example for Mitch to follow. Together, they hit the road to take back the time that was stolen from them and live a lifetime as mother and son in 4 short weeks…

This intense family trip takes place during a groovy 60s era. Mother and son are thrown into both dangerous and funny situations, all of which impact their relationship and future. Their intimate tale plays out against the backdrop of a United States torn apart by political tensions and divided by brutal social inequality.

You will learn about the facts and decisions from the past in flashbacks and through memories of the grown-up Mitch – the narration constantly switches between the "past" (the 60s) and the "present" (the 70s). Finally, we jump back in time to decide what choices Louise made and how they affected the future of the two. Players' decisions will also help shape a unique image of her as to what kind of person she was.

Decisions REALLY matter! To keep track of Mitch's growth as a person, each choice you make adds positive or negative influence to three statistics: Righteousness, Confidence, and Relations. As a result, this changes your story on the go, which makes each player's experience feel unique.

Mother & Son relationship – Not only will their individual fates be subject to change, but also their mutual relationship. Best Month Ever is above all else the story of the touching, challenging and unique bond that can only exist between a mother and son.

Different Outcomes – Turn on, tune in, drop out… and decide! Different choices result in different endings of the game. It is up to the player to decide what kind of person Mitch will become and what exactly happened during his memorable journey through the USA with his mother.

Weird 60s trip – What a time to travel it was! Canned Heat was singing about "Going Up the Country" while Bob Dylan asked "How does it feel" to have no home and live on the street. Louise and Mitch travel across the country, meeting bikers, hippies, Klansmen, Native Americans, and far-out wanderers of all sorts.

No losers here! – Don't be a square, you can't 'lose' in Best Month Ever! Your decision will shape Mitch as an adult person. He may of course get some kicks on the way, but hey, the story will still be unique and rewarding! Can you dig it?
Best Month Ever will be sold digitally for Switch via the eShop.
Source: Klabater PR
Leave a Reply