Pokemon Cafe Mix details what will transfer when it becomes Pokemon Cafe ReMix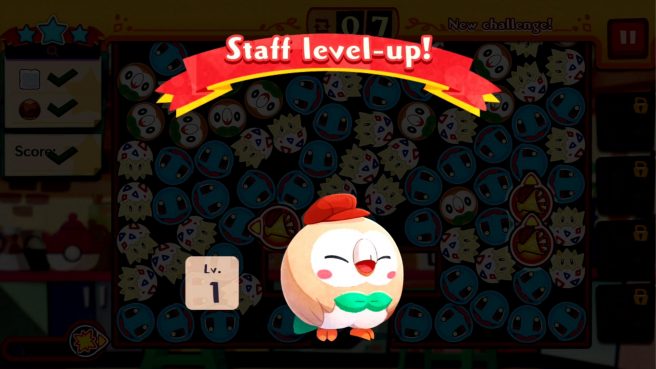 The Pokemon Company has shared information on what will transfer when Pokemon Cafe Mix turns into Pokemon Cafe ReMix.
Pokemon Cafe ReMix was first made known during the Pokemon Presents presentation in August. The puzzle game is seeing a revamp this fall with new puzzle elements, additional Pokemon, new dress-up options, and more ways of growing and developing staff Pokemon.
The transfer from Pokemon Mix to Pokemon Cafe ReMix will take place automatically following server maintenance. Here's what to expect:
– Pokemon that have joined will transfer
– Some data will be converted
– Friendship levels for those not on staff will reset
– All Pokemon will become Level 1 and you will receive Rare Tarts as gifts based on your friendship level with that Pokemon
– Use the Rare Tarts to give them experience
– Pokemon that are of different outfits such as Sweets Pikachu will not transfer but combine into their base Pokemon with the Outfit as an Outfit option
– These Pokemon will then have the same skill when you apply the outfit in the game
– Tasty Tarts will be converted to Rare Tarts
– Current Main Orders will become Extra Orders that you will be able to play with your progress shifting to the Extra Order progress, so if you hit 1200 for Main Orders, it'll be 1200 in the Extra Orders
– All players will then start at Order #1 for the new stages
– Items in storage & Golden Acorns will transfer
– Master Points, Friend List and Teams will be transferred
We'll let you know when The Pokemon Company provides an official, final date for the launch of Pokemon Cafe ReMix.
Leave a Reply