Pokemon: Paldean Winds episode 1 released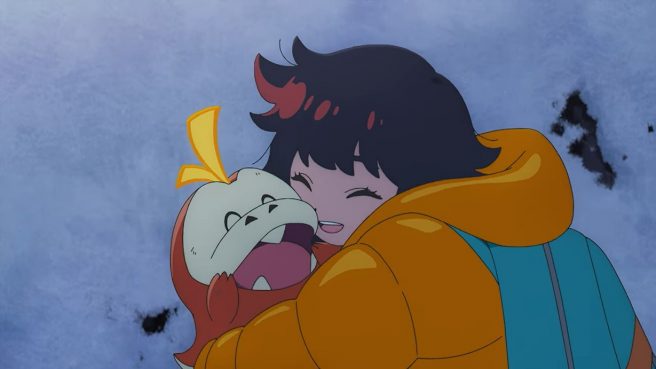 The first episode has come out for the Pokemon: Paldean Winds animated web series. This ties in with the previously-released Pokemon Scarlet and Pokemon Violet on Switch.
For those that missed out on the original announcement, the show follows academy students Ohara, Aliquis, and Hohma as they go on a journey of growth and learning. Before the arrival of a certain transfer student, three students at an academy in Paldea are tasked with making a video showcasing their school. The first episode shows Ohara, who is a skilled flutist, but she's feeling under pressure due to an upcoming concert. She's also trying to help with the video, but it just isn't going right so she runs away to Glaseado Mountain, under the pretext of doing the academy's Treasure Hunt activity.
Here's the first episode of Pokemon: Paldean Winds:
We'll be sure to share the rest of the series as new episodes drop.
Leave a Reply