Pokemon Scarlet and Violet detail Tandemaus Tera Raid Battle event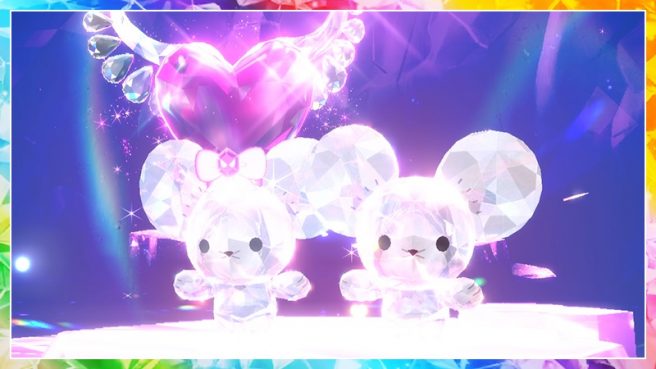 The Pokemon Company has shared details about a new Tera Raid Battle event for Pokemon Scarlet and Pokemon Violet featuring Tandemaus. This comes in celebration of Valentine's Day.
While it's active, Tandemaus will be appearing more frequently in Tera Raid Battles. Keep in mind that it will have various Tera Types. If you defeat them, you'll be able to earn rewards like Strawberries and Whipped Cream.
With the Tera Raid Battles, players can work together with three others to take on a powerful Pokemon before time runs out. The kinds of Pokemon found these events often vary. Additionally, Pokemon encountered in Tera Raid Battles may have a rare Tera Type. You can get involved with the Tera Raid Battle events by downloading the latest Poke Portal News, which will happen automatically if your Switch system is connected online (Nintendo Switch Online subscription not required). It can also be accessed manually by choosing Poke Portal from the X menu, then Mystery Gift, and lastly Check Poke Portal News.
The Pokemon Scarlet and Pokemon Violet Tera Raid Battle event with Tandemaus will begin on Monday, February 13, 2023, at 00:00 UTC. It will end on Tuesday, February 14, 2023, at 23:59 UTC.
Pokemon Scarlet and Pokemon Violet are currently available on Switch.
Leave a Reply