Pokemon Sun/Moon screenshot shows bystanders, new HP bar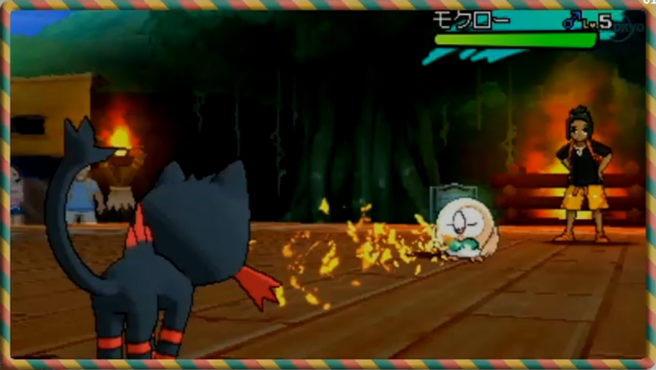 Pokemon Sun and Pokemon Moon were briefly highlighted during the latest episode of Pokenchi. Although it didn't show much, a new screenshot popped up during the broadcast.
First, we see that bystanders can appear during battles. This is separate from what was included in the gameplay trailer this past week, as these people aren't involved in battles themselves. We're also able to get a look at a new HP bar.
You can Pokenchi's Sun/Moon coverage below. Again though, aside from the new screenshot, not much else is new.
Leave a Reply