Pokemon Sun/Moon – Shiny Tapu Koko distribution live in North America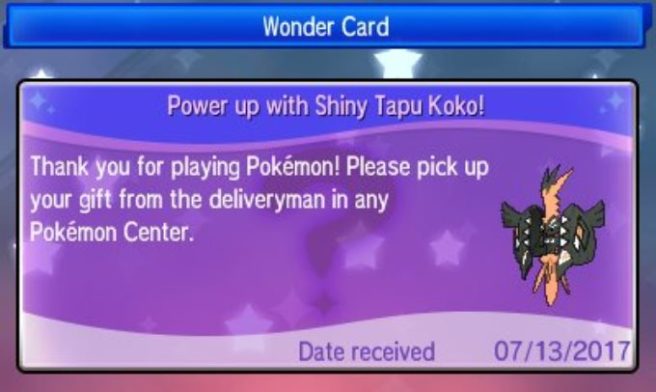 The Shiny Tapu Koko began distribution in Pokemon Sun and Pokemon Moon in Europe earlier today. For those in North America, the same distribution has started.
You can nab the Shiny Tapu Koko by connecting to the internet option in Mystery Gift. It should be at level 60 with the Ability Electric Surge and the moves Nature's Madness, Discharge, Agility and Electro Ball.
Leave a Reply