Pokemon Sword & Shield: next online competition Galar Newcomers announced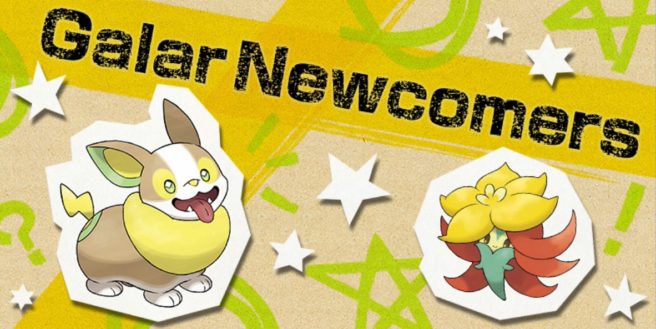 The next online battle competition for Pokemon Sword & Shield has been announced. Titled Galar Newcomers, the only allowed Pokemon are those that were discovered in the Galar region as well as Galarian Forms, excluding Zacian and Zamazenta. The format will be Double Battles. All participating players get 50 BP.
Currently, there's some confusion over the exact timing of this competition. The English version of the description states that registration for the competition is now open until January 30th, 23:59 UTC, and that battles will run from January 31st 00:00 until February 2nd 23:59 UTC. However, the Japanese version of the description says that registration is open from January 16th through January 23rd 23:59 UTC and that battles will run from January 24th 00:00 UTC till January 26th 23:59 UTC. Registration actually isn't open right now, despite what the English description claims, so the Japanese dates being correct seems more likely. We will keep you updated once this has been cleared up.
Leave a Reply