Post-apocalyptic open-world action RPG Dysmantle releasing on Switch next week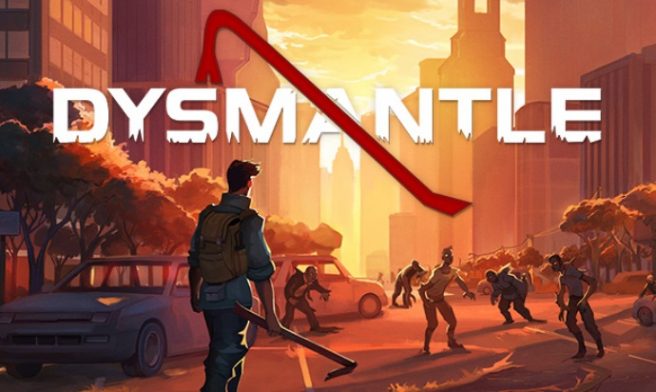 According to an eShop listing, 10tons is gearing up for the release of Dysmantle on Switch. The post-apocalyptic open-world action RPG will be ready to go on March 31, 2022.
Here's an overview of Dysmantle's premise:
As you ascend from your shelter after the long long years, a brave new old world awaits you. A world inhabited with nasty and vile creatures. A world with no other human soul to be seen. A world with nature in reigns now. A world that's about to get even worse.

You need to find a way to escape the wretched island. But before that, enjoy the bittersweet apocalypse.

Explore the ruins of the past and discover technology from the hitech era. Gain technological advantage against the hostile environment. Or go deeper and recover the ancient lost knowledge from the hidden tomb chambers of the old ones. Acquire materials with almost magic-like properties and use them to craft insanely powerful gear.
One aspect of Dysmantle involves a crafting system. Players can break "99% of everything" for materials such as plastics, rubbers, and metals. This can then be used in turn to create permanent items and upgrades.
When players aren't crafting, they can also explore the world and build outposts, find hidden treasures, solve puzzles, battle enemies for loot with different melee and ranged weapons (or even traps), hunt game or tame them for their post-apocalyptic zoo ranch, farm plants, and more.
View a trailer for Dysmantle below.
Dysmantle will cost $19.99 and it can be pre-ordered on the Switch eShop now. Access the official site here.
Source: Switch eShop
Leave a Reply