Precision-platformer Rotund Rebound planned for January 2021 release on Switch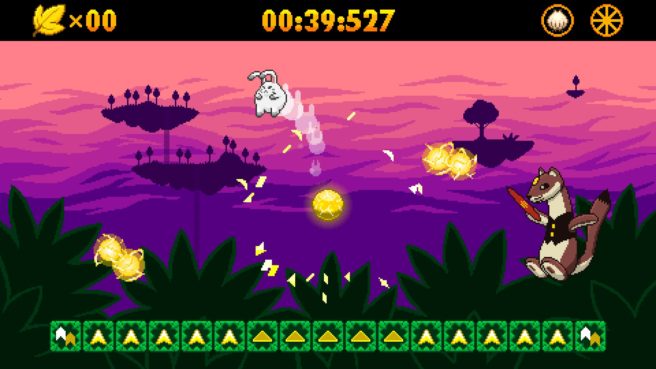 Dahku is tinkering away on Rotund Rebound, a new precision-platformer for Switch and other systems. And while the project is still several months away from completion, it already has a release date. Dahku announced today that it will publish its game on January 21, 2021.
Here's some information about Rotund Rebound:
Sentence has been passed on the dark carrot, so hop down the rabbit hole and hold on tight. Intangible terrain and ceaseless bouncing put a dynamic spin on precision platforming as you brave nightmare worlds to rescue your friends, conquer the shadows, and hurtle through hardcore challenges faster than you ever thought possible.

Features

– Dive right into the gameplay with simple one-handed controls and discover the limitless depths of finesse that will make you a master.
– Explore lively interactive maps packed with rewarding locations and optional paths.
– Rescue your pudgy pals to play as them and unlock the potential of their unique abilities.
– Tackle extreme boss battles with bouncing as your only weapon.
– Handcrafted levels with built-in Time-Attack designed to open the thrill of speedrunning to everyone.
– Faster-than-lightning respawns shrug off failure and keep you in the action.
– Feel the retro love with pixel-perfect graphics, an exuberant chiptune-infused soundtrack, and difficulty that's fair but not for the faint of heart.

Embrace and immerse yourself in all the charming weirdness that makes Rotund Rebound an experience you won't soon forget.
And a trailer:
Source: Dahku PR
Leave a Reply