Project EGG retro games on the way to Switch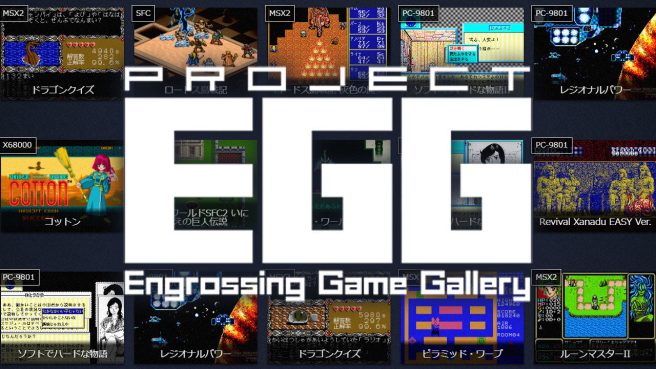 Switch has been home to a ton of classic games, and that pattern is continuing with plans from D4 Enterprise and its retro games distribution service Project EGG.
D4 has previously brought back titles from platforms such as the MSX, PC-9801, and PC-8801 on Windows, PicoPico for smartphones, and Virtual Console for Wii U (MSX), Wii (MSX, NeoGeo, Arcade), and 3DS. Additionally, it is the sole authorized worldwide distributor of MSX Licensing Corporation, which holds the rights to MSX.
D4 Enterprise intends to release as many games currently available via the Project EGG service as possible on Switch. However, specifics have not yet been announced.
Most of Switch's classics come from the system's Switch Online service. At the standard tier, subscribers can access a selection of NES, SNES, and Game Boy titles. At the Expansion Pack level, they can also play N64, Game Boy Advance, and SEGA Genesis classics.
Leave a Reply