Project Timi: Sasha's Curse, rhythmic puzzle action game, coming to Switch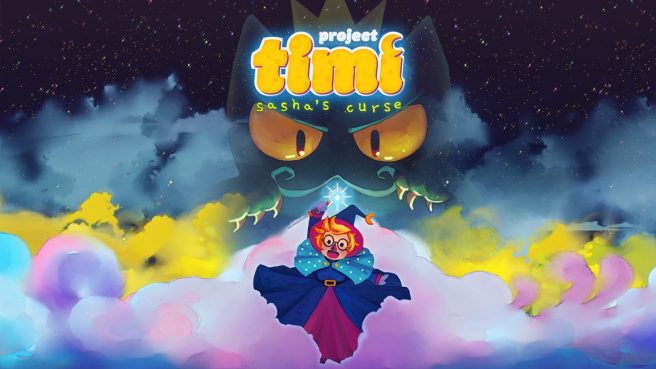 Developer Ephemeral Cube today announced that the rhythmic, puzzle-packed, action game mashup Project Timi: Sasha's Curse is set for release on Switch. The game is targeting its launch for 2023.
Project Timi: Sasha's Curse centers around Timi the Dream Catcher, who goes on a quest to vanquish evil nightmares that the despicable Sasha has cast on Lucity Town's children. The game will have players battling creatures, placing traps, solving puzzles, and uncovering secrets of the town as they rely on the rhythm of each level.
Here's some additional information about Project Timi: Sasha's Curse:
Feel the rhythm across chocolate alleyways on Sugar Cane Street, a daunting Night in the Woods, the mind-bending Neon Arcade Effect realm, and more. Use Windy Traps to fly through the air, a Magic Bubble to defend against Nightmare Dust, Potion Explosions to break through shields, and other abilities on Timi's journey. Take down tough bosses by mastering beats to save Lucity Town's children from their nightmares.

Key Features:
● Rhythmic Beatdowns: Move to the rhythm to fight scary creatures, place traps, complete minigames, solve puzzles, and uncover all of Lucity Town's secrets
● Genre Mashup: Action, puzzles, and rhythm unite! Walk, run, swim, and slide across nightmare realms, solve mysteries, and use the power of music to rescue children from despair
● Mischievous Monsters: Discover and fight a diverse array of nightmare creatures
● Magical Abilities: Timi can learn to use Thunder Zaps, Magic Bubbles, Potion Explosions, and more as she makes her way across Lucity Town
● Collectibles Galore: Collect diamonds, secret books, treasures, and golden puzzle pieces hidden in each level
We've included a trailer for Project Timi: Sasha's Curse below.
Project Timi: Sasha's Curse should debut digitally on the Switch eShop. We'll pass along a release date once it's been made known.
Source: Ephemeral Cube PR
Leave a Reply