Psychological horror adventure game 3rd Eye coming soon to Switch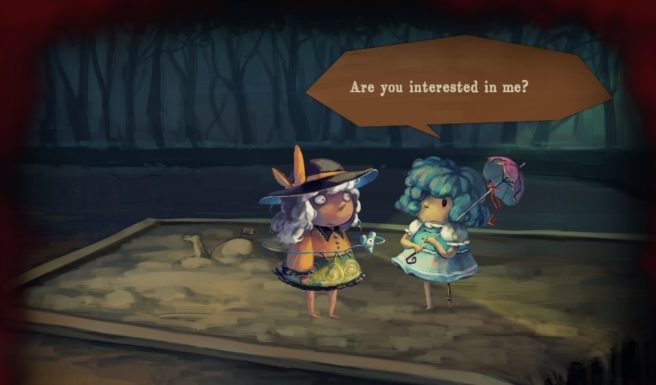 Unties and 3rd Eye Project have announced that the psychological horror adventure game 3rd Eye will be released on Switch. Planned as an eShop download, the game will be out in Q4 2019.
We have the following overview and trailer for 3rd Eye:
The young girl awakens, trapped in a strange alternate reality. Use the 3rd Eye, a supernatural ability allowing her to experience others' dreams and nightmares through surreal visions. Talk to characters (dead or alive) and explore her surroundings to discover items and clues.

With the help of her gift, she hopes to return home. However, use her ability sparingly to avoid dreadful consequences. Only special eye drops will prevent the girl's 3rd eye from becoming bloodshot and keep her hopes of returning home alive.

A dream-like, evocative art style distinguishes 3rd Eye and sets an unsettling tone for this point-and-click adventure. Teach a relatable lonely girl to use her special gift to understand the feelings of others and start building relationships that can ease her feelings of sadness and detachment in this touching story with three endings.

3rd Eye is a fan-made entry for the Touhou Project, one of dozens developed in the franchise's more than 20-year history. The Touhou Project has also spread to other media including commercial fan books, music, light novels, manga and several fan-made anime in addition to the main series.
3rd Eye will cost $14.99 on the Switch eShop. English and Japanese language options are supported.
Source: Unties PR
Leave a Reply