Psychological horror game MADiSON confirmed for Switch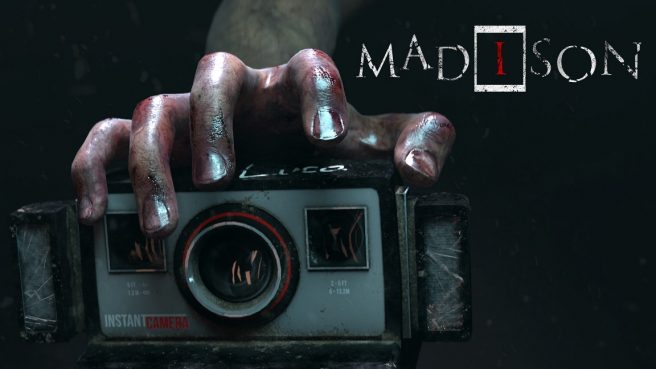 The psychological horror game MADiSON will appear on Switch, publisher Perp Games and developer BLOODIOUS GAMES confirmed today. Fans can expect it this summer.
Here's an overview of the game:
What would you do if you woke up locked in a dark room, with your hands covered in blood – your sister and mother massacred? MADiSON is an immersive and terrifying first-person psychological horror game, featuring disturbing gameplay and an unsettling and compelling narrative. With the help of a 'possessed' instant camera, connect the human world with the beyond. Solve puzzles, explore your surroundings and most importantly, survive. Throughout your journey you are haunted by MADiSON, the ghost of an evil murderer, who is forcing you to continue a gory ritual started decades ago and commit abominable acts.
Get a look at a trailer for MADiSON below.
Also announced is the "Possessed Camera" DLC, which features a number of skins for the retro camera which Luca uses in the game. Pricing is set at $1.99 / £1.69 / €1.99.
MADiSON will not only be sold digitally on Switch, but physically as well with the "Possessed Edition". The boxed version will be sold in both North America and Europe. All copies include items such as an art book and ritual cards as well as the Possessed Camera DLC. Additionally, other digital goodies will be available.
The official website for MADiSON can be found here.
Source: Perp Games PR
Leave a Reply