Puzzle adventure game Fire: Ungh's Quest arrives on Switch today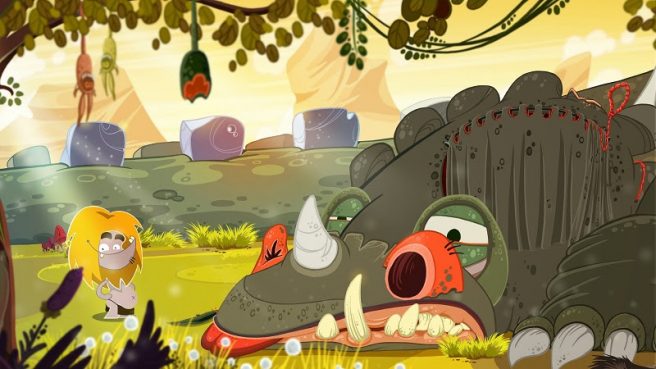 Daedalic Entertainment has announced that its puzzle adventure game Fire: Ungh's Quest, which first released in 2015, is now available on Switch. It can be purchased digitally through the eShop.
Here's some information about the game as well as a trailer:
Fire: Ungh's Quest is an explorative adventure set in the Stone Age, where you follow likable Neanderthal Ungh on his very important quest — to find fire. After falling asleep during his watch and getting banished from his village after letting the fire go out, he has to redeem himself by finding a new flame. He travels through the Stone Age world, experiencing a chaotically funny story and solving innovative puzzles. The story works completely without text, but still delivers a funny and engaging adventure. Ten beautiful maps and a lively animated world give Fire: Ungh's Quest a unique and charming atmosphere.

Key Features:

– Text and dialogue free, and still easier than Ikea instructions
– Coherent and intuitive controls
– Explore a lovable, vividly animated Stone Age world
– 10 beautifully hand-drawn maps
Pricing for Fire: Ungh's Quest is set at $14.99 on the Switch eShop.
Source:
Leave a Reply