Puzzle title Please, Touch the Artwork planned for Switch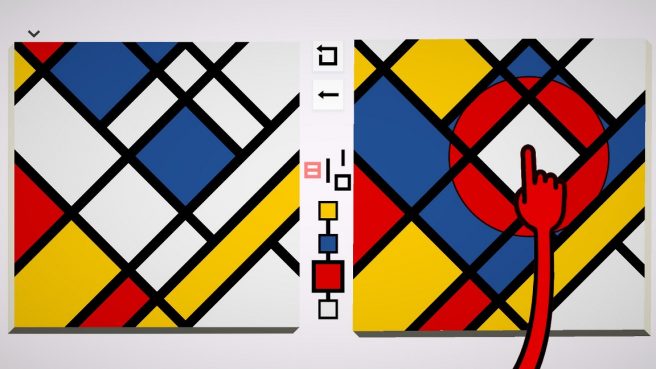 As revealed by developer Thomas Waterzooi, the puzzle title Please, Touch the Artwork is planned for release on Switch. It'll be out sometime this summer.
You can find some additional information about Please, Touch the Artwork below:
There are 160 paintings (2~3 hours of gameplay) spread over 3 unique games,
The 1st game tells the origin story of pure abstract art. It's a challenging puzzle where you'll add colors and lines to a canvas to recreate abstract paintings.

In the 2nd game you'll move to a big city, only to be overwhelmed with mixed emotions. You'll be exploring the maze of New York City while collecting words from a poem.

In the 3rd game you'll help Boogie & Woogie, 2 squares who just want to be together, by figuring out how obstacles influence Woogie's path, in a complex growing society.

Three different games in one
Simple controls
Casual gameplay
Fit for ages 13-99
No time-pressure, Zen-like
Relaxing music
Iconic universal art
Fun art facts
Quotes
Lighthearted and bittersweet stories
Calm but compelling
Hints when stuck
Over 160 levels
2~3 hours gameplay
And here's a trailer:
Please, Touch the Artwork should release digitally on Switch by the end of the summer.
Leave a Reply