Quarantine Circular getting surprise launch on Switch today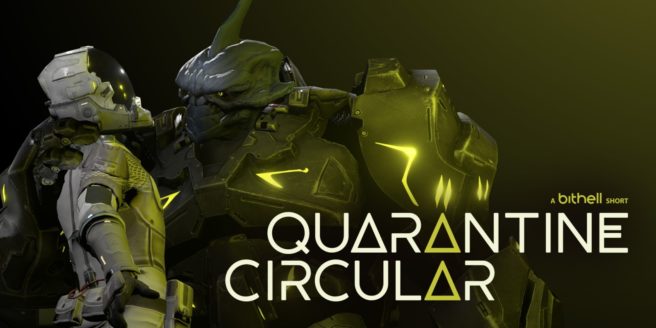 Thomas Was Alone creator Mike Bithell is bringing Quarantine Circular to Switch today, the developer announced during the Kinda Funny Games Showcase.
Here's an overview, along with a trailer:
A group of scientists interrogate an alien discovered at the heart of a global pandemic. Work with your team, make decisions and uncover the alien's true intentions.

Inspired by classic adventure games and modern dialogue systems, Bithell Games has created another single session story which respects your time and your intelligence.

Key Features
A one-sitting game for adults in search of a polished new world to discover.
Developed by the award-winning team behind Thomas Was Alone and Subsurface Circular.
Social dynamics and greater choice enhance this twist on classic text-based adventures.
Responsive soundtrack by Dan Le Sac.
Atmospheric use of HD Rumble.
Art Gallery showcasing the development of this new story.
Unlockable 'Mr Commentary', our next generation take on a developer's commentary.
Leave a Reply