QubicGames bringing Dex, Door Kickers, Good Night Knight, Real Boxing 2, and Godfire: Rise of Prometheus to Switch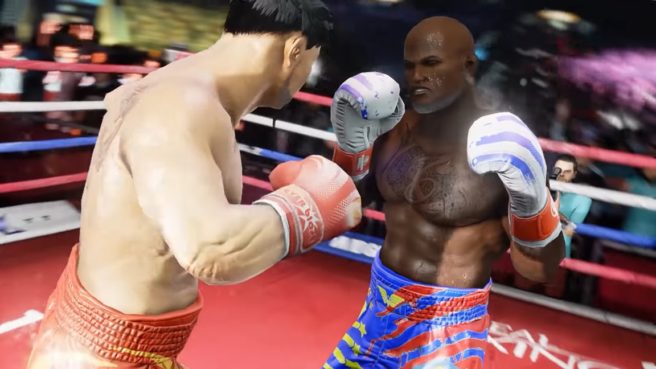 QubicGames has announced several new games for Switch. Dex, Door Kickers, Good Night Knight, Real Boxing 2, and Godfire: Rise of Prometheus are all slated for the console.
Here's a rundown of each title:
Dex

Explore, fight, talk and hack your way through a rich cyberpunk world in this 2D action-RPG!
Wanted dead by a mysterious and far-reaching organization, you will traverse the futuristic city of Harbor Prime and make unexpected allies on your quest to bring down the system! In this cyberpunk adventure inspired by Blade Runner and Neuromancer, you are free to choose your playstyle: will you be a silent assassin, a hacker, a diplomat or a straightforward gunfighter?

Door Kickers

Door Kickers is an innovative realtime strategy game that puts you in charge of a SWAT team and lets you command them during a tactical intervention.

Analyze the situation, plan team routes, choose equipment and breach points and coordinate multiple troopers to reach the hostage room before the bad guys get to press that trigger.

It may sound daunting, and like real world CQB combat, it sure is. But most levels can be completed in minutes and on the fly improvisation works. Achieving the perfect planning, getting the mission done with no false steps, that's a skill harder to master.

Good Night, Knight

A dynamic sneak-and-slash RPG that mixes procedural generation with hand-made puzzles and a darkly humorous story. Featuring heavy-hitting deliberate combat, robust stealth mechanics, threatening enemies with unique movesets and a vast array of game-changing items to discover.

Real Boxing 2

Fight like never before with Real Boxing 2, the continuation of the award-winning Real Boxing Enter the ring and experience epic duels. Create and personalize your own boxer – try different skins, dresses, tattoos, hairstyles and much more. Train in minigames to become a World Champion in Career mode seamlessly combining single-player gameplay and ranked multiplayer. Create your own style of play with hundreds of unique items, skills and punches, as well as developing character statistics. Are you ready for the next round?

Godfire: Rise of Prometheus

Godfire: Rise of Prometheus is an action-adventure title unlike any other for mobile devices, that puts the players in the armor of Prometheus – a titan that defies the gods and embarks on an epic quest to save mankind. With jaw-dropping visuals and animations created in collaboration with Oscar-nominated animation studio Platige Image and powered by the Unreal Engine technology, the game lets you experience dynamic third-person combat against hordes of enemies, epic in scale story and boss battles.
You can get a look at all of the upcoming releases from QubicGames below.
Leave a Reply